New York Amsterdam News Endorsements Part One
EDITORIAL | 8/31/2017, midnight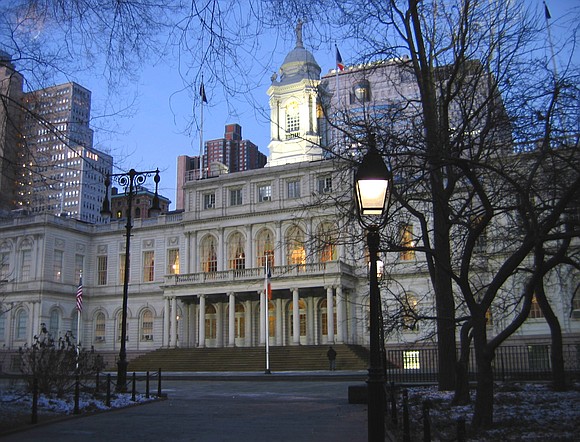 Every election cycle, the New York Amsterdam News conducts interviews to select candidates for endorsement for public office.  For the past three decades, maybe more, we have announced the meetings on the front page of the newspaper for several weeks before the meetings are to take place. We publish this notice because we feel that it is the most egalitarian way to make sure that all those who seek the endorsement of the New York Amsterdam News can apply. We don't just invite the front-runner; we invite all those who are qualified to run.  On Aug. 22, 2017, we held endorsement meetings for candidates who will be on the ballot for the primary election on Sept. 12, 2017.
This year, we saw many candidates for office; some were for open seats, others were incumbents who were facing primaries and others were those challengers to incumbents who they felt were not serving their communities. There were familiar faces and new faces, but what there was most of all was interest. Interest in the process of governing; interest in politics and making this city stronger; and real interest in no longer just complaining, but getting off the sidelines and making a difference.
 Here are our endorsements.
MAYOR OF THE CITY OF NEW YORK
No Endorsement
PUBLIC ADVOCTE
 The job of public advocate is probably one of the most important posts in the city, yet one of the least understood and funded. The office of the public advocate has a budget of less than $2 million a year, but it is charged with being the ombudsman for New York to the city, its services and agencies. Leticia James was elected four years ago to the post and has done a phenomenal job with the few resources that she has. James is a scrappy Brooklyn fighter. She has been a voice for the underdog and has fought the good fight, passing more legislation than all passed public advocates combined. She was instrumental in insuring universal free lunch for all in New York City Public Schools and has led the charge to make NYCHA more environmentally friendly. One thing for sure is that James does not take "no" for an answer. This job was made for her. Public advocate is her calling. And that is why, once again we endorse Tish James for public advocate.
MEMBER OF THE CITY COUNCIL 2ND DISTRICT
New York City is a diverse place, and District 2 is one of those diverse neighborhoods that tell so much of the New York immigrant story. The district encompasses the East Village, Lower East Side, Gramercy Park, Kips Bay and Murray Hill. The areas once blighted with drugs are now seeing gentrification beyond one's wildest dreams, yet at the expense of lifelong residents. There are few areas in New York where you can find a men's shelter, a drug rehab, a $500-plus a night hotel and a $17 million penthouse, all within 250 feet of one another. Well, that is this district. Rosie Mendez has served as the councilwoman for the district for the past eight years and has served the community well, juggling the needs of the different constituencies and the competing interests. But her time is now up and another councilperson must take her place. There are six candidates vying for this position. Two that stand out are Carlina Rivera and Mary Silver. Coincidentally, both have worked for the councilwoman at one point or another. Both are committed and engaged. However, when it comes down to it, Rivera has been there for the community since Day One. She grew up in the same building she lives in now. She walks the same streets she did as a child and knows the community inside and out. She has fought for workers' rights and tenants' rights. She has served on her community board and knows firsthand about the trials and tribulations small businesses go through. Working for the councilwoman, she knows how to navigate the city budget and also knows the priorities of the community from Day One. That is why we are endorsing Carlina Rivera for City Council District 2.