New York Amsterdam News Endorsements Part One
EDITORIAL | 8/31/2017, midnight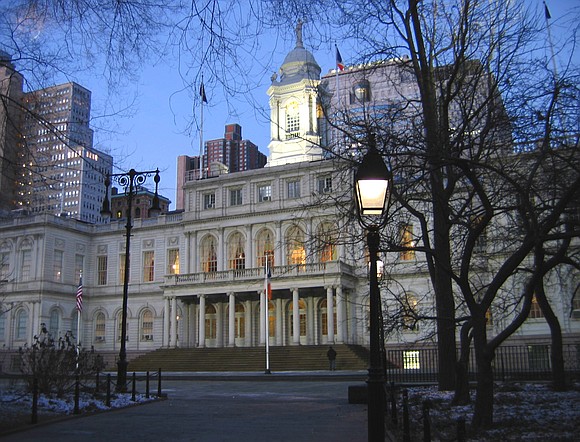 MEMBER OF THE CITY COUNCIL FOURTH DISTRICT
The Fourth Councilmanic District race is another one with a large field of candidates. Nine to be exact. It is a district that takes up a great deal of the East Side of Manhattan from Stuyvesant Town to Yorkville, but also has Times Square in its catchment area. The issues in the district are some of the same as every other district in Manhattan, but then you have Times Square and Trump Towers. This district needs someone that can navigate a district of this magnitude, and we think that Marti Speranza is the woman who can do it. She is a progressive Democrat who led several organizations that have helped to guide and support women in business and small business. She has been a small-business owner. She has fought for affordable housing. She was the director of strategic initiatives for the NYC Department for Consumer Affairs and has been on her community board.  She wants a more livable city, as do we all, and with her tenacity, I think she can help make that happen. We endorse Marti Speranza for City Council District 4.
MEMBER OF THE CITY COUNCIL 6TH DISTRICT
The Upper West Side of New York has been the home to some of the greatest liberal minds of our century. So many great Democrats have come out of these neighborhoods and have made a great difference in our communities. This year, we have three candidates running for the seat: Helen Rosenthal, the incumbent; Mel Wymore, who we endorsed four years ago for this seat; and Cary M. Goodman, a first-time office seeker. All of these candidates have their own individual reasons for running, and each has a very loyal following. Wymore is the first transgendered candidate to run for office in New York. He is committed to issues that affect everyone and has stayed involved even though he did not win four years ago. Goodman is passionate and dedicated, but his priorities seem too focused in one direction. Rosenthal has worked hard for four years in the City Council, and although some do not agree with all that she has done, many are extremely happy with the changes she has brought to education within the community. She has fought for diversity and won. We believe Rosenthal's work is not yet done, and she deserves another four years in office. Therefore, we endorse Helen Rosenthal for City Council.
MEMBER OF THE CITY COUNCIL 8TH DISTRICT
East Harlem is a vibrant community that is going though a lot of changes as the Second Avenue Subway teases the community with the promise of better transportation. Also, part of the Eighth Councilmanic District is in the South Bronx, which has seen exponential growth in some areas and the continuation of blight in others. This district needs someone with a lot on energy and vision who is ready to face the issues head on. Living in the district his whole life, Robert Rodriguez is the person who can do it. Currently serving in the New York State Assembly, Rodriguez is poised to continue the work he has done there, but be able to deliver more to his constituents. He has been fighting for Fair Fares and the expansion of the subway. He wants to make the waterfront is productive in communities of color. And he wants to increase opportunities for youth and seniors in his district and across the city. That is why we are endorsing Robert Rodriguez for City Council.