Cosmopolitan Review: December 7 - December 13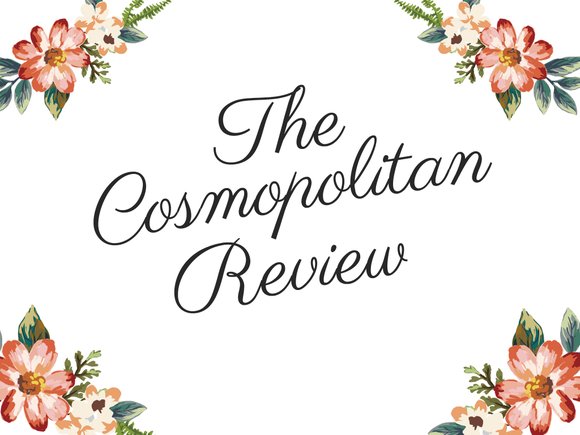 The beginning of December always feels like the calm before the storm. Like the song "Proud Mary," by Ike and Tina Turner where Tina would start off, "We're gonna begin this song nice and easy but we're gonna finish this song nice and rough."
Although December starts off nice and easy with the beginning of Advent, the momentum quickly picks up with holiday parties and shopping for gifts, and it often ends in a New Year's Eve frenzy. Nonetheless, now, during the darkest time of the year, is when we should look for the inner guiding light to pierce through, leading us on the path to inner peace and fulfillment.
Speaking of peace, I am a little—well, maybe more than a little—nervous about the seeming lack of interest or urgency shown by the United States and our allies regarding North Korea's nuclear missiles. A recent article in The New York Times International section entitled "Photos Hint at Greater Threat of New North Korean Missile" appeared on page A11. Shouldn't that be front page news? According to South Korean officials, "The intercontinental ballistic missile North Korea launched this week is a new type of missile bigger and more powerful than any the country had tested before … and advancing faster than previously believed." Private analysts agree. Call me paranoid, but this development sounds rather serious.
The article quoted Kim Dong-yub, a defense analyst at the Seoul-based Institute for Far Eastern Studies, as saying, "North Korea appeared to have built the Hwasong-15 by upgrading the second stage of the Hwasong-14, which carries the missile through space after the first-stage, giving the new missile greater range than previous models." Tal Inbar, head of space research at Israel's Fisher Institute for Air and Space Strategic Studies, agreed in a message on Twitter. At the risk of rambling on, let me just add a few last facts. North Korea has built larger transport vehicles to carry the missiles undetected to various spots around the country, making it much harder for the United States and its allies to "track signs of imminent missile attacks." This mobility allows for a launch from anywhere in the country, undetected. I interpret that to mean, anytime, anywhere, coming out of the sky, kaboom!
I have been interested in hearing what others have to say about my No. 1 concern. Although the replies cover the gamut, I most humbly think, no one seems as concerned as I do. The responses range from "Kim Jung-un doesn't really want to destroy the world, he is just showing off" to "Only China can control Kim Jung-un and when they are ready, they will take care of the situation." Others state that North Korea will always be known as a nuclear power. But so what? No country wants to see the world destroyed. What's your opinion? I would really like to know.
Meanwhile, Hawaii has issued a disaster warning to its residents to stock two weeks of food and other vital supplies, just in case of an emergency. I am doing the same in my household. How about you? After all, a word to the wise is sufficient.