Simple holiday travel etiquette
MEGAN PINCKNEY | 12/7/2017, 4:50 p.m.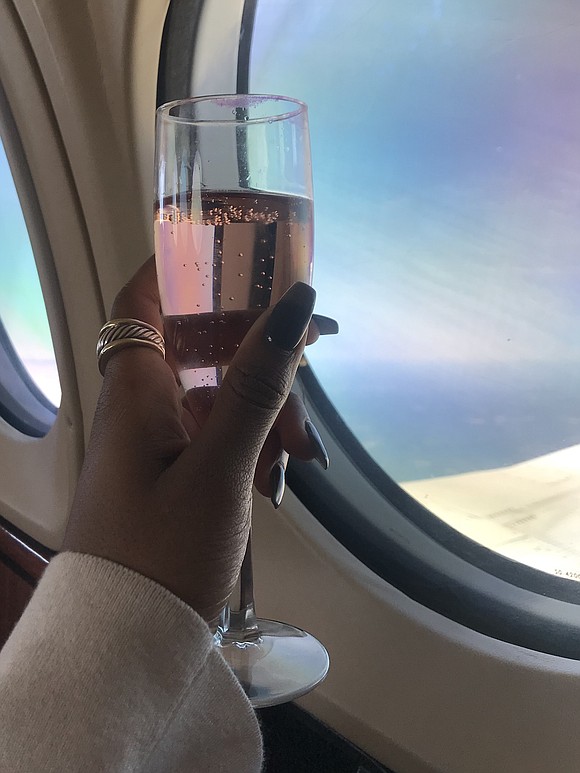 It's no secret that the holidays are one of the most hectic times of the year to travel by plane. Airports are crowded with more travelers but entirely understaffed. Weather causes an increase in delays and cancellations. And, more than likely, the person standing in line in front of you is taking a flight for the first time in years, so that person is unintentionally holding up everyone else.
It's these times that stress everyone out and make traveling with strangers more difficult than usual. But let's make a pact this year that none of us will be those people. Neither you nor I will add to the tribulations of flying during the holidays. Instead, we'll be those passengers who made getting everyone to their final destination go smoothly. And the truth is, it doesn't take much to be one of those passengers. I've compiled a short list of simple holiday travel etiquette that, if everyone followed, would create a more peaceful travel season for everyone.
Don't overindulge in alcohol
According to a recent survey for Britain's Gentleman's Journal, the most egregious thing you can do to be considered the worst traveler by your fellow passengers is overindulge in alcohol. A string of viral videos and numerous headlines depict drunken travelers creating emergency or security threats that ultimately delay travel schedules. Can you imagine being on a flight this season with someone who's unable to control drunken emotions, and it results in you being unable to make it to your family's place in time for the holidays? Simply put, don't be that person. If you feel that you need a drink, or two, try having them at the bar in the airport instead. Limit your alcoholic beverages to just one on the plane, if you must, or avoid drinking there
all together.
Give someone a hand
If seated in the aisle, anticipate the fact that someone around you might need help getting a bag into the overhead bins above you. If you are able, give that passenger a hand. You'd be making life a tad less stressful, speeding up the boarding process for those still entering the plane and, hopefully, helping to ensure an on-time departure.
Don't hog both armrests
'Tis the season for giving, right? So then, don't hog the armrests. Give the person who got stuck with the middle seat the gift of comfort this season! This simple gesture could give a fellow passenger a little sanity for the duration of the flight.
Alleviate your own stress
Emotions are always high this time of year. One of the best things you can do for your fellow passengers is alleviate your own stress so you don't become yet another grumpy person. One of the best ways to alleviate stress is to be prepared for long wait times in security lines. Arrive to the airport earlier than you would when traveling normally. An early arrival will help ease you mind during long waits, and hopefully prevent a confrontation.
Know the TSA regulations and guidelines, and follow them