Dr. Brenda M. Greene honored by the Brooklyn Oldtimers Foundation Inc.
12/14/2017, 12:24 p.m.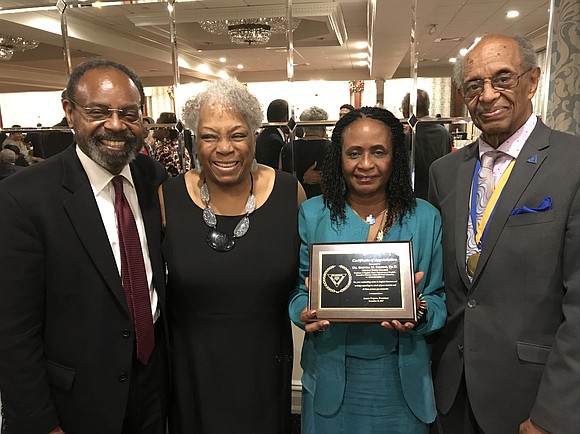 Dr. Brenda M. Greene, chair of the English Department and executive director of the Center for Black Literature at Medgar Evers College, CUNY, was honored at the 45th anniversary celebration of the Brooklyn Oldtimers Foundation Inc. Sunday, Dec. 10, at Antun's in Queens Village.
Greene was recognized for her distinguished and sustained leadership of not only the English Department but also the renowned Center for Black Literature, which was founded in 2003. The Center was created to institutionalize the National Black Writers Conference and to provide a forum to expand, broaden and enrich the general public's knowledge of and appreciation for the value of Black literature and to celebrate the contributions of writers of the African Diaspora to the African-American and Western literary culture.