No metal detectors in public schools—What's your suggestion, Mr. Mayor?
Greg Floyd | 12/14/2017, 12:47 p.m.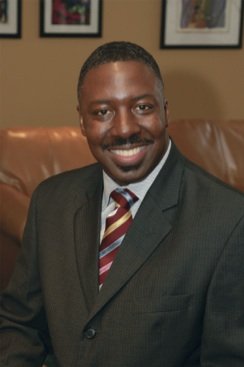 Three students, three families ripped apart. One student is dead, one critically wounded and the other awaits trial. Yet, at a community meeting with Mayor de Blasio, Chancellor Fariña and what was termed "parent leadership," the horrific incident inside a Bronx school involving a fatal stabbing and a critical wounding of two students by another student, who claimed he had been bullied by the two for a long time, never touched on a core question: How did a knife get into a classroom? Nor were there any irate parents from that Bronx community present to challenge the mayor and chancellor on their new school discipline policies that prevent school safety agents from intervening in situations such as bullying that could escalate into tragedies, and prevents principals from requesting metal detectors, despite the fact that when staff and students were polled, they responded that they feel unsafe in the school. Although the mayor and chancellor contend that school violence is down, what they have actually done is change the rules of measurement. They have also tried to do away with any telltale signs that violence exists, such as metal detectors.
Instead, during the meeting, the mayor and the chancellor made many suggestions on how this stunning occurrence might have been avoided and what measures they are working on to keep it from occurring again. The suggestions ranged from hiring more guidance counselors specializing in bullying to training teachers and other school personnel to be better able to identify the signs of bullying and engage in conflict resolution to defuse it. The importance of parents talking to their children was discussed at length, with the chancellor suggesting, "Have dinner with your children a couple of times a week." She also touted a two-week training program for school safety agents that would help them learn how to "comport themselves to be more sensitive to the needs of students, and how to smile as they enter the school building."
"A smile can work wonders," she said.
Despite a report that weapon seizures in schools have spiked by 48 percent from July 1 through Sept. 30 compared with the same time period last year, the mayor stated, "Violent crime in public schools is down by 18 percent; bullying is taken seriously and cannot be ignored or tolerated in public schools." He pledged more funds to combat it, and will seek federal assistance so that "every school will have access to mental health resources."
Missing from the hour-and-a-half discussion was any question of why a knife was able to get into the school in the first place. We now know that a second knife was found in the same school, same classroom a day later. Although the mayor, the chancellor and the parents all mentioned possible remedies, things that could have been handled better and measures to employ for the future, no one mentioned a solution that I have advocated for more than three years. Metal detectors should be installed in all public high schools. Right now, there are only 81 metal detectors among more than 1,000 school buildings. And, the mayor, the chancellor and the American Civil Liberties Union have been chief proponents of lessening the use of metal detectors based on the theory that they create a punitive environment that impedes learning. The administration established an educational task force that recommended, "Department of Education personnel shall not request the intervention of school safety personnel when responding to the following normative child and adolescent behaviors, absent a real and immediate threat of serious injury to a member of the school community," listing "disorderly conduct … use of racial or other slurs … and bullying."