Talib Kweli talks about sexism, hip-hop and new album 'Radio Silence'
JORDANNAH ELIZABETH | 12/14/2017, midnight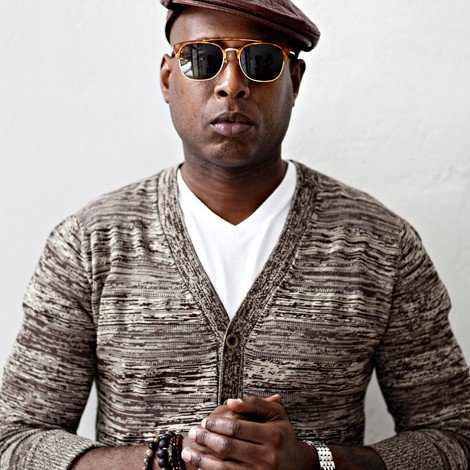 Rapper and activist Talib Kweli took the time to chat about his new full-length album, "Radio Silence." Although the conversation began with music, it quickly turned to the topic of sexism and the lack of equality for women and girls in the court and penal systems and in society. Kweli is a vocal activist who has always been a sounding board for civil rights and also community-based efforts in the Black community. His work during Ferguson and his long musical history of speaking his truth and perspective on being Black and intelligent has inspired important conversations on race and more recently sexism, which is the theme of his song, "She's My Hero," on the new album "Radio Silence," about the young Black teen, Bresha Meadows, who murdered her father in an attempt to halt the domestic abuse going on in her home. Kweli discussed the sensitive topic of relations between Black women and men and expressed that he learns about life and these relations as he lives and continues to listen to the national conversation on Twitter and other social media platforms.
This interview is an excerpt from the podcast show, "Surviving Music." which will be premiered in early 2018.
AmNews: Let's talk about your new album, "Radio Silence." The song "She's My Hero," which is about Bresha Meadows. How did you learn about the story?
Kweli: I heard about the story mostly from Black women online who were amplifying it. The story is problematic for me for a lot of reasons, for the same reasons why it is problematic to many other people, but I didn't think about making it into a song until I heard the track from Oh No, who is a producer I work with often. He sent me the track (that ended up being "She's My Hero") as a part of a bundle of tracks he sent me while I was working on "The Seven" album with Styles P. The story poured out when I heard that track, and it was something that Styles was jumping on, so it ended up coming out.
AmNews: It's interesting that Black women in the last year or two have gone from being virtually silent to having a platform like social media to be able to express not only our outrage but also our individual perspectives. I think our narratives have been lumped together, and now you can find individual narratives. What's your perspective?
Kweli: I think there's still a lot of work to be done. You always have to celebrate progress or else there's nothing to fight for, but someone like a Bresha Meadows, a young Black woman, doesn't have that media outlet, even if she had a bunch of Facebook friends. There are so many people who don't have smart phones and are not prolific on social media, so we have to be aware of the fact that our engagement on social media is a privilege. We certainly can appreciate the sharing of stories like hers, but we have a privilege, even for Black women and men who go to college and have access to learn through books, that's a privilege too. A lot of people are just surviving.