Actor, activist and father: Ossie Daivs remembered
Ossie Davis Would Have Turned 100 This Year. His Children Remember his Life.
Stacy M. Brown (NNPA Newswire Contributor) | 12/20/2017, 10:14 a.m.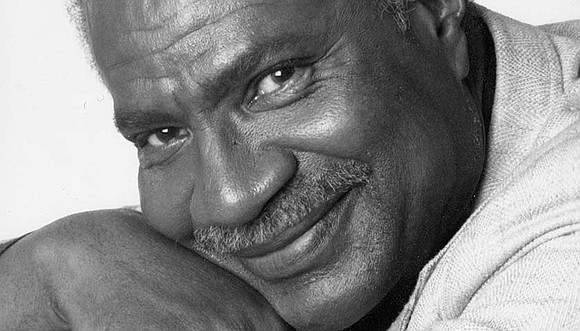 Entertainer and activist Ossie Davis would be 100 years old if he was alive today. Yet, it's impossible to celebrate his life without also honoring the storied career of his wife and life partner, Ruby Dee.
Given the heightened racial tensions in America, it's also hard to ignore that Davis and Dee always stood out as dedicated activists for freedom, justice and equality.
"We raised them well," joked Nora Davis Day, one of the couple's three children.
Nora joined her sister, Hasna Muhammad, and her brother, Guy, for an interview with the NNPA Newswire to honor their mother and father for his birthday.
"I've always thought of being their children as 'ordinary and extraordinary,'" said Day. "On Saturday, we did our chores, scrubbed the bathroom and we did our homework. They were serious about parenting, not unlike many homes."
While Ossie Davis and Ruby Dee were famous actors, their children said that they never felt they had anything to brag about around the neighborhood.
"Many of our friends were in the same position," Muhammad said. "We played with Sidney Poitier's children, Harry Belafonte's children and the children of other activists and actors. We were all in the same position, so it's wasn't about, 'Hey, my dad was on TV last night,' because everybody's dad was on TV last night."
A host of stars lived in and around the family's Mount Vernon, N.Y. enclave, including Poitier, writer E.B. White, producer Dick Clark, actor Art Carney and boxer Floyd Patterson.
"As an adult and a parent myself, I came to discover just how wonderful and amazing our parents were and how thoughtful they were," said Guy Davis, an accomplished blues musician.
Guy Davis pointed toward his parents' activism and their deep friendships with folks like Paul Robeson and Malcolm X. Ossie Davis ultimately would give the eulogy at Malcolm X's funeral.
Davis said his parents taught lessons even while administering discipline.
"They were like Joe Louis' boxing gloves, the left and the right," said Guy Davis. "One was the punisher and the other was the educator. They worked well together."
Guy Davis continued: "When I got into trouble, dad would make me stand there with my palms facing up and he'd look me in the eye and tell me what I did wrong and take his belt off and 'Wham!' [hit my hands with the belt]. He could hurt you without ever harming you."
Meanwhile, Ruby Dee, "could light you up and your knees would be buckling, before you were hit."
Mostly, the lessons taught by Davis and Dee were about life—particularly life as an African American. One lesson involved boycotting Christmas after the 16th Street Baptist Church bombing that killed four little Black girls; others involved planning direct actions following the assassinations of Medgar Evers and John F. Kennedy.
Davis and Dee were prominently involved in the Civil Rights Movement and together they planned marches, sit-ins and other acts of civil disobedience and protests.
The children remembered making papier-mâché cut outs and refraining from commercial activity to protests racial inequality and injustice. Later, the family would protest Coca-Cola, because of a connection the company had with the racist John Birch Society and its stand on Apartheid.