This Christmas, spare a thought for immigrant detainees
FELICIA J. PERSAUD | 12/21/2017, midnight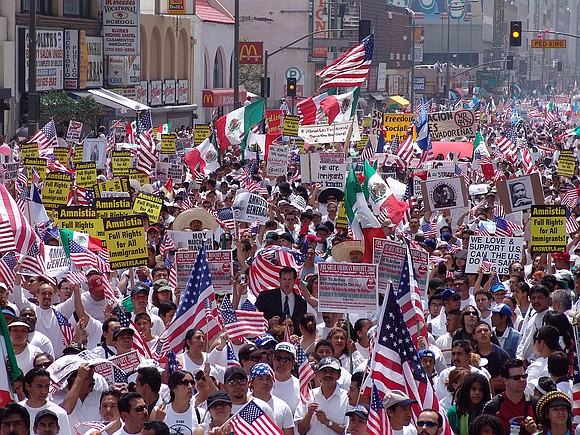 Detainees also complained about mold and peeling paint at the Otero and Stewart centers. At Stewart, some bathrooms lacked either hot or cold water. Several detainees at the Hudson jail and Stewart also complained that basic supplies, such as toilet paper, soap and toothpaste, were not provided promptly or at all.
The inspector general issued a separate report in March, after visiting visited the Theo Lacy Detention Center in California in November 2016, that detailed similar findings about food handling and other issues it said required immediate attention.
"Staff did not always treat detainees respectfully and professionally, and some facilities may have misused segregation," the report found, adding that observers found "potentially unsafe and unhealthy detention conditions."
So what is ICE saying about all this? Well, they have actually concurred with the inspector general's findings and said they are taking action to fix the problems. But advocates for immigrants said the report reaffirmed their long-standing complains about reports of physical and sexual assaults, deaths in detention and other concerns for years under past presidents—and which are increasing under the Trump administration. And we know things are only going to get worse.
This holiday, I urge you, before you complain about how bad your life is, think about the many detainees across the country who are forced to endure the conditions described in the watch dog report as outlined here. And say a prayer for them and their families, but most of all, use it as a lesson to count the many blessings in your life, especially your freedom.