Fantasia, Raheem DeVaughn and Cardi B bringing a soulful Christmas
12/21/2017, midnight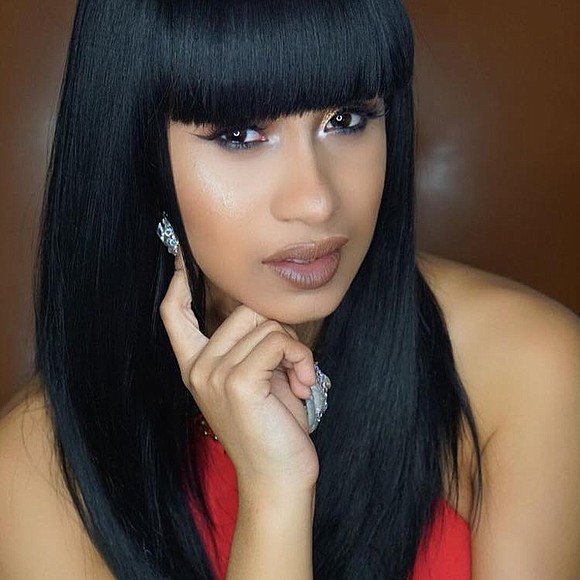 To balance out the spectrum, hip-hop fans were granted their moment to partake in the spirit of Christmas with Hot 97's annual Hot for The Holidays concert at the Prudential Center in Newark, N.J. Chris Brown anchored the lineup consisting of Tee Grizzley, 21 Savage, Dave East, Yo Gotti and the show stoppers, Cardi B and Remy Ma.
"It's time to have some fun to close 2017!" Ebro Darden, lead host of "Ebro in the Morning "(alongside Laura Stylez and Peter Rosenberg), said in a prior statement, "We're gonna wrap up the year by bringing some of the hottest artists right now to the tristate! A night of good vibes and great music! Plus, you never know who will show up on that stage!"
Remy Ma honored that statement with live collaborations with Terror Squad brethren Fat Joe and the legendary Lil Kim.
This week, the holiday festivities continue as Raheem DeVaughn brings his annual "Raheem DeVaughn & Friends Annual Holiday" to New York City for the first time. Slated to perform are Doug E. Fresh, Lil Mo, Ro James, Beanie Siegel, MC Lyte, the CrossRhodes and, of course, Raheem DeVaughn. The show takes place at the Highline Ballroom (431 W. 16th St., between Ninth and 10th avenues) Friday, Dec. 22. Doors open at 7 p.m., with an 8 p.m. show time slated.
I'm gone. Holla next week. Til then, enjoy the nightlife