Happy holidays—There's still time for that end of year giving
Christina Greer, Ph.D. | 12/21/2017, midnight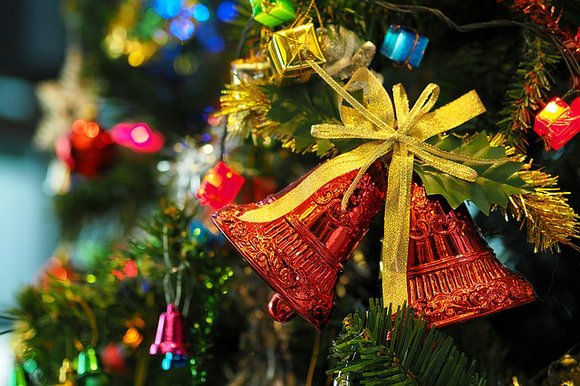 I know many of us are watching our pennies at the end of this year. During the holiday season, it seems as if money just flies out of my account—between the groceries for the large family meals, the presents for the holidays and the expenses for flights gas, and travel to see friends and family outside of New York City. So many of us are so blessed and privileged to have family and friends with whom to celebrate the winter months, and even though my bank account is giving me the serious side eye, I am trying to plan a bit better to give to grassroots and Black-led organizations that can use small donations to continue their mission of service to others.
Some of you might need to unload a few dollars before the end of 2017 to prepare for Uncle Sam in April. Here are just a few organizations on my giving list for the end of 2017. First, I am donating to Higher Heights, an organization run by Black women with the financial support of Black women with the mission of electing Black female candidates across the country. As I mentioned in a previous column, the founders of Higher Heights have been instrumental in making sure that in 2018 Stacey Abrams, from the state of Georgia, becomes the first Black female governor in the history of the United States.
I am also giving to BAJI, the Black Alliance for Just Immigration. They are doing the arduous work to protect Black undocumented immigrants in the United States who are being torn from their families, communities and jobs for no reason at all. Of course, there are several organizations that work to help marginalized communities across this country, especially Black people. The work of Color of Change, One Million Hoodies, the Center for Community Change, FIERCE, Community Voices Heard, the Human Services Council and Project South are just some of the many organizations doing the work to make this country a more equitable and just place. As you know, so many of these groups are under attack from extremist and white supremacist groups and dependent on funding from social justice oriented individuals and foundations. A few dollars can go a long way to assist in their missions.
There are also other ways to give. You can clean out your closets and donate all of those sweaters and warm clothes that have just been sitting there taking up space. The only way we can survive (and have survived) is by taking care of one another and remember that during this time every little bit can go toward making someone's holiday season one to remember.
Christina Greer, Ph.D., is the 2018 NYU McSilver Institute Fellow and an associate professor at Fordham University, the author of "Black Ethnics: Race, Immigration, and the Pursuit of the American Dream" and the host of The Aftermath on Ozy.com. You can find her on Twitter @Dr_CMGreer.