Musical chairs: Chancellor proposes school closings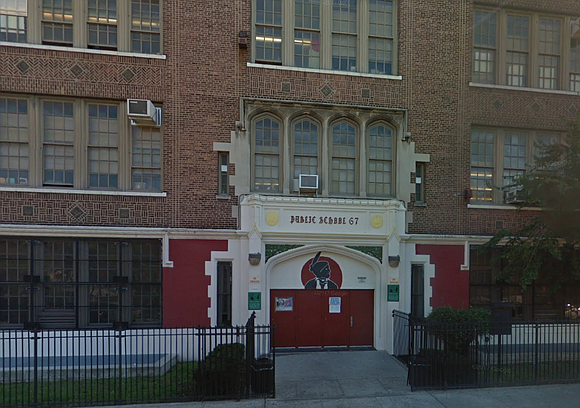 The schools lacked stability and the chancellor wants another shake up.
Monday, New York City Schools Chancellor Carmen Fariña announced a proposal to close, merge or truncate 15 schools spanning four of the five boroughs. At a Monday morning news conference, Fariña said the school closings were "carefully" planned.
"I think we did this very, very carefully," said Farina to reporters. "We did a lot of work on this."
The nine schools slated to close are PS 050 Vito Marcantonio, Coalition School for Social Change, High School for Health Careers and Sciences, New Explorers High School, Urban Science Academy, PS 92 Bronx School, Brooklyn Collegiate: A College Board School, PS/MS 42 R. Vernam and MS 53 Brian Piccolo. The five schools poised to merge are Holcombe L. Rucker School of Community and Longwood Preparatory Academy (Holcombe would absorb into Longwood), Entrada Academy would absorb into the Accion Academy, the Middle School of Marketing and Legal Studies would merge with East Flatbush Community and Research School (a Rise school) and Gregory Jocko Jackson School would absorb into Brownsville Collaborative Middle School.
The 15 proposed interventions of schools in the Renewal Schools program were made by observing graduation rates, college readiness, chronic absenteeism, test scores and other criteria. Twenty-one schools in the Renewal program that have made gains would be designated Rise Schools and taken out of the Renewal program.
One of the five non-Renewal schools that are slated for closing is the Urban Assembly Schools for Wildlife Conservation in the Bronx, the same school where 15-year-old Matthew McCree was stabbed to death.
As for the other schools, Department of Education officials said the Office of Student Enrollment will work with affected students at closing and truncating schools individually to ensure seating at a higher performing institution. The proposal would leave close to 400 educators searching for new positions. Proposals for the closing and truncated schools will be officially posted in January and voted on at the end of February. If the majority vote approves, closures would officially take place at the end of the school year.
United Federation of Teachers President Michael Mulgrew said in an emailed statement that the failing schools were inundated with a constant turnover of personnel, which affected the learning process.
"No matter how serious the challenges, if the leadership of a school is good, teachers will stay," said Mulgrew. "If it isn't, they leave. The schools on this list are generally characterized by high staff turnover, averaging nearly 60 percent over four years and as high as 83 percent. The first challenge the DOE will face in the schools that replace the closing operations is finding ways to attract and retain teachers."
Fariña told reporters that chronic absenteeism bonded all of the closing schools. She called it a "national epidemic" and said the DOE needs to figure out how to get parents more involved.
"Parent engagement is making sure your child gets up in the morning and goes to school every single day," Fariña said to media members.