Councilmember Inez Barron announces her candidacy for City Council speaker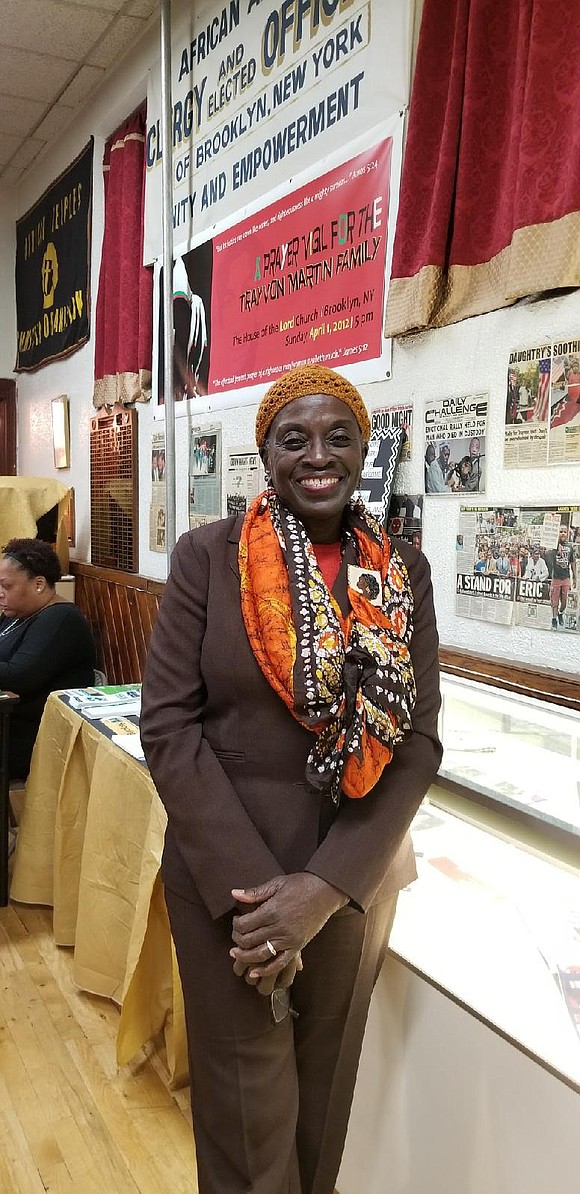 The paper also reached out to Speaker Melissa Mark-Viverito, Mayor Bill de Blasio, Brooklyn Borough President Eric Adams, Public Advocate Tish James, Council Members Laurie Cumbo and Corey Johnson, but they did not respond.
Tuesday's rally had initially been posted as a gathering to get behind candidate Councilmember Robert Cornegy, but Assemblyman Barron stated, "Although other candidates of color had previously declared their candidacy before Councilmember Inez Barron, as of this announcement, not one had unequivocally affirmed that he would remain as a candidate for speaker when the actual vote will be taken at the first stated meeting Jan. 3, 2018. Each of the other candidates was willing to accept other assignments, in lieu of the speakership."
Assemblyman Barron declared, "It is our turn now! Black people have given the Democratic Party mass support over the decides on every level of government, and we have always watched our majority vote be taken for granted. White men have controlled the process for way too long."
"This is God calling me to do this," Councilmember Barron said of her Christmas weekend decision to run. "It's a sacrifice, but this whole position is one about serving people."
Councilwoman Barron touted her almost 40 years of experience in leadership and legislative roles, including education and local government. She told the engaged audience of her more-than-qualified resume: a teacher trainer, a district early childhood coordinator, an assistant principal, an elementary school principal, the executive assistant to the Community School Superintendent, within her 36-year career in the NYC Department of Education, and nine years as a legislator in the New York State Assembly and the New York City Council. She is presently the NYC Council chair of the Committee on Higher Education and co-vice chair of the New York City Council Black, Latino and Asian Caucus. She holds a BA in physiology and an MA in reading/special education.
Barron told the Amsterdam News that with her faith as her guide, she has the "unwavering determination, intestinal fortitude and single-mindedness of purpose to be the candidate to become the first Black Speaker."
More than aware of the time—less than a week before the Jan. 3, 2018, City Council member-only vote— and the missed almost 20 candidate forums, win-lose-or-draw, Barron emphasized that her candidacy is about taking a position for a righteous cause. She said, "There have been white men, a white woman, a Latina woman, but there has never been a Black speaker. We want to shake up the paradigm. It's our turn now."