Black Gotham's Nerdy Thursdays
12/29/2017, 11:50 a.m.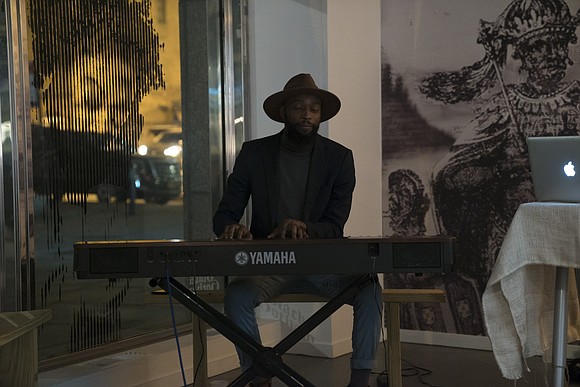 It was poetry night at Black Gotham's last Nerdy Thursday of the year, hosted by Abdul Fattah-Ismail, author of "Extended Syllables," and David King of Haiku Portraits. The night included music from DJ Nina Azucar and Reuben Sterling on piano, and poetry by Bonafide Rojas, Rae Leone Allen and surprise guest poet David Roberts, aka D-Black.