Follow Black women to victory in 2018
MELANIE L. CAMPBELL | 12/29/2017, 1:21 p.m.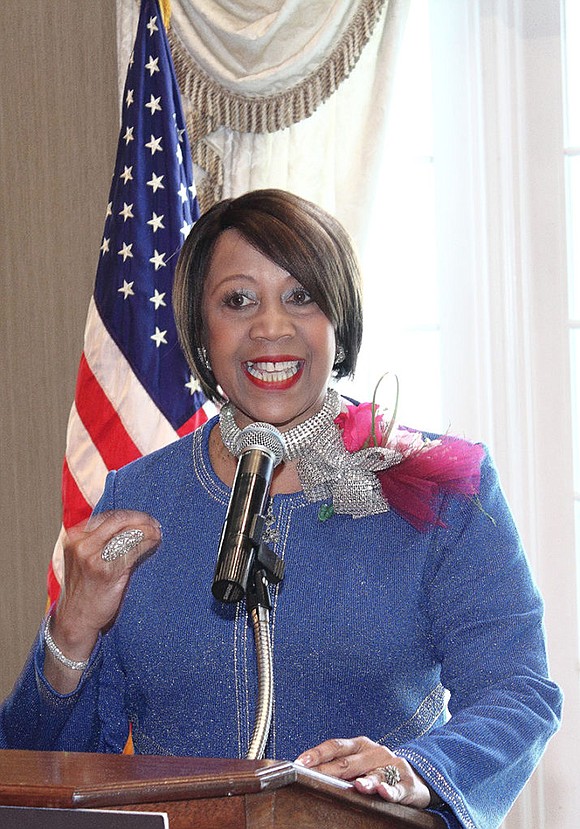 "It's a good night to be an African-American woman," said CNN Political Commentator Symone Sanders Tuesday night. That was her response to the historic Doug Jones victory over Roy Moore in the special Alabama senatorial election. But Democrats and Republicans alike should take heed.
Political pundits can parse words, slice and dice the numbers and call Roy Moore a "terrible choice" as the Republican candidate, but make no mistake about it, the African-American vote was the critical difference between a win and a loss in that election. In his initial remarks to his followers, and the media, Senator-elect Jones unabashedly thanked African-Americans for their support. And why not? Exit polls indicated that 98 percent of African-American women voted for him. In contrast, only 32 percent of white women in Alabama voted in his favor.
The same political pundits tried to report that the women's vote is what brought Democrats historic victories in the 2017 Election on Nov. 7 in Virginia and New Jersey. The reality is not all women voted for the winning candidates in those elections. According to the 2017 election exit polls, like they did recently in Alabama, Black women led the way in turning Virginia and New Jersey from red to blue, up and down the ballot. Conversely, most white women voted for the Republican gubernatorial candidates in New Jersey and Virginia.
The Nov. 7 exit polls reported that Black women voted 91 percent for the Democratic gubernatorial candidate, Ralph Northam, who was elected governor of the Commonwealth of Virginia. White women voted 51 percent for the Republican candidate, Ed Gillespie. In New Jersey, Black women voted 94 percent for Democratic candidate Phil Murphy, who is governor-elect for New Jersey. Latino women voted 88 percent for Murphy and white women voted 44 percent for Murphy.
To be clear, Black women have been the most loyal voters for progressive candidates for decades. In 2016, Black women voted 94 percent for Hillary Clinton and white women voted 53 percent for Donald Trump. In 2013, Black women were the decisive vote for current Virginia Governor Terry McAuliffe, voting at 91 percent. White women voted for anti-choice Republican candidate Ken Cuccinelli at 54 percent.
In both 2008 and 2012, Black women led the way in electing President Barack Obama the first African-American president of the United States. The Black women's vote, in fact, accounts for the gender gap in support of the Democratic Party as most white women supported Republican candidates in both elections. 
Will Black women continue to be the most loyal voting bloc for Democrats in the 2018 midterm election? I caution the Democratic Party to pay close attention to the recent Black Women's Roundtable/Essence "Power of the Sister Vote" poll (2017 BWR/ESSENCE Poll), released in September 2017 that gauged Black women's political attitudes. 
The 2017 BWR/ESSENCE Poll revealed an 11 percent drop in the "belief that the Democratic Party best represents the interest of Black women, dropping from 85 percent to 74 percent over the past year. In fact, more Black women think that none of the political parties represents them well, up to 21percent from 13 percent in 2016."