ProFellow.com names Walton-UNCF K-12 Education Fellowship one of the top 10 for summer 2018
12/29/2017, 12:31 p.m.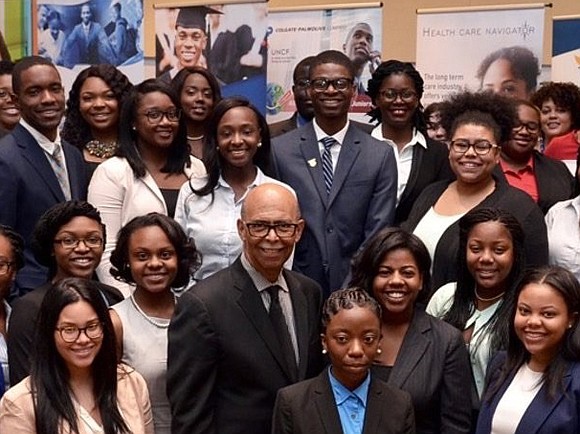 The United Negro College Fund announced that the Walton-UNCF K-12 Education Fellowship has been recently recognized as one of the top 10 fellowships for summer 2018 by ProFellow.com, a source of information for professional and academic fellowships. The organization chose UNCF's program based on its social impact, the appeal of the opportunity and the benefits it offered.
Funded by the Walton Family Foundation, the Walton-UNCF K-12 Education Fellowship selects the best undergraduate African-American students from historically black college and universities interested in improving K-12 education and provides them with a rich summer experience and a postgraduate career support system, training a new generation of educators on how to better the U.S. education system through learning from education innovators. Over the course of the fellowship, UNCF prepares Walton-UNCF Fellows to be high-performing interns through UNCF's annual Student Leadership Conference and other mentoring and training options. Fellows learn about educational systems, receive opportunities to increase their professional network and demonstrate remarkable talent and drive to understand the education reform landscape, learning ways in which they might influence and improve K-12 education as they grow into their careers.
"This program is an incredible option for students wanting to learn more about how our educational systems work and how their skills and talents can be used to change those systems, so they are more effective for all students, particularly for students of color," said UNCF President and CEO Dr. Michael L. Lomax. "The recognition from ProFellow says we're headed in the right direction."
According to UNCF's program director, Taliah Givens, "We know without a doubt that the effectiveness of any fellowship program depends on the quality, commitment and engagement of host organizations. One of the great things about the Walton-UNCF K-12 Education Fellowship program is that we seek out host organizations that truly appreciate our interns and want them to be integral parts of their efforts. Indicative of this collaborative approach to finding good host organizations, our team receives calls and emails from across the country, from not just education innovation organizations but also schools and school districts that have learned about the fellowship program and want to explore opportunities to be host organizations. We attribute this increased interest to matching quality interns to host organizations—selecting prepared, ambitious and passionate fellows that have very closely aligned interests to the organizations into which they are placed. In turn, the fellows have told us that because of our ability to match their interests to good hosts, they would highly recommend our program to peers."
UNCF is committed to increasing the racial and ethnic diversity in leadership at education-oriented and education reform organizations throughout the entire U.S. by continuing to develop a pipeline of undergraduate students interested in transforming the American education system via the Walton-UNCF K-12 Education Fellowship. Full program details and 2018 application information can be found at UNCF.org/Walton. The 2018 program application deadline is Jan. 8, 2018.