Chuck Stewart, definitive jazz photographer, dies at 89
Ron Scott | 2/2/2017, 2:59 p.m.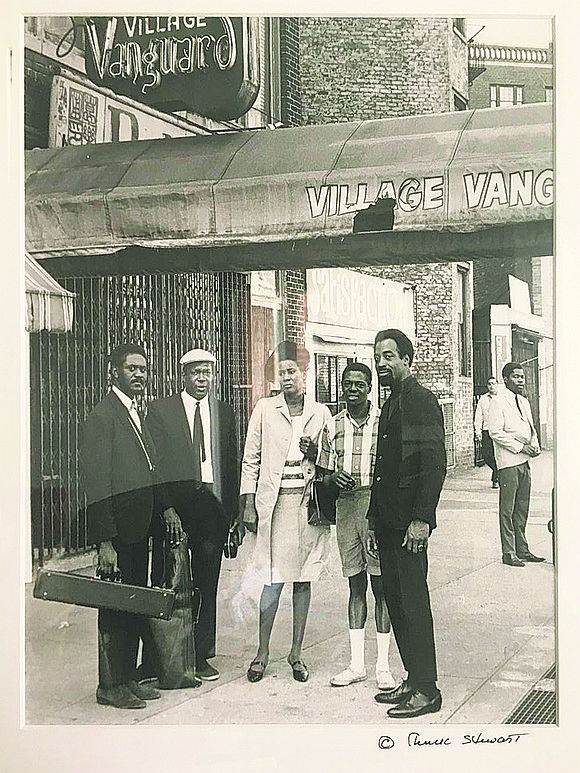 Chuck Stewart, whose portraits and improvisational photographs are recognized at a glance similar to identifying a Coltrane tune after a few notes, died Jan. 20, in Teaneck, N.J. He was 89.

Stewart, a native Texan who resided in New Jersey for many years, could be considered the Art Blakey of jazz photography. Like the drummer's rotating Jazz Messengers was a boot camp for aspiring young musicians, under the tutelage of Stewart, generations of young photographers such as Frank Stewart (no relation), Hollis King, Grayson Dantzic and Hakim Mutlaq have become noted professionals.
In April 2014, Stewart was honored at the Smithsonian (in Washington, D.C.) where 25 of his photos documenting the 1964 recording session of John Coltrane's groundbreaking album "A Love Supreme" (Impulse!) were inducted into the Smithsonian National Museum of American History.
"Music and words can seek truth and faith," said Stewart at the ceremony. "That's what I tried to do in my photos of John. John's music dared you to be yourself and follow your dreams. Photography allowed me the chance to pursue and create my dreams."
The occasion marked the 50th anniversary of Coltrane's "A Love Supreme" and his family's formal donation of his Selma Mark IV tenor saxophone to the museum's jazz artifacts department.

The director of the museum noted, "Today, a cherished and beloved Coltrane heirloom becomes a national treasure and through Stewart's never before seen images, our view of Coltrane expands."
Stewart created an archive of some 800,000 negatives, and at least 2,000 of these photographs appeared on album covers from such record labels as Verve, Impulse!, Reprise, Mercury and a few independents.
"Chuck made a way out of no way," said artist, friend and fellow photographer Hollis King. "Early on when the record companies would not hire Chuck, he made friends with the musicians and began shooting them. His work was so incredible, those record labels felt obligated to hire him despite his color."
Artists photographed by Stewart include Louis Armstrong, Max Roach, Ella Fitzgerald, Billie Holiday, Count Basie, Sarah Vaughan, Miles Davis and Sonny Rollins.
His photographic eye captured the Beatles, James Brown, Bo Diddley, Judy Garland, Tito Puente, Eartha Kitt and Janis Joplin. His photographs have appeared in books, in magazines such as Ebony and Paris Match and in The New York Times and have included sports stars, actors, models and anyone who that caught his attention. One of his most touching series is the photographs he took of children in Harlem during the 1960s.
Coreen Simpson, a friend and fellow photographer who last year shared a Harlem photo exhibition with Stewart, noted, "To be in the presence of a master is a blessing in itself."
Charles "Chuck" Stewart was born in Henrietta, Texas, on May 21, 1927. He grew up in Tucson, Ariz. His father, Hugh Paris Stewart, was a chef and his mother, Anne Harris, was a domestic worker. For his 13th birthday, he received a Kodak Brownie camera. On that same day, he took photos of the esteemed singer Marian Anderson, who had come to visit his school.