Visionary filmmaker Kathleen Collins featured at upcoming BAM series
Nadine Matthews | 2/2/2017, 2:40 p.m.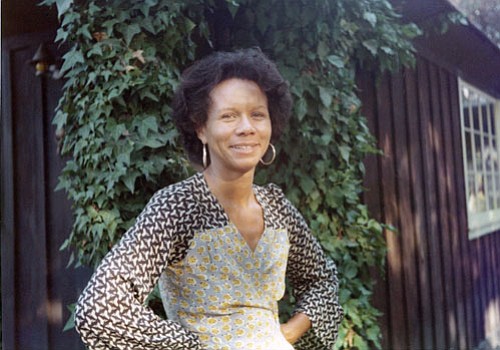 Before Professor Annalise Keating, there was Professor Sara. Four minutes into the pilot episode of the show "How To Get Away With Murder," Annalise Keating, played by Viola Davis, enters a law school lecture hall and stands at the dais in front of the packed class. The student makeup is mostly white, educated and presumably middle-class. It is clear that Annalise Keating is in charge, both by title and by natural bearing. The class is Criminal Law 100 and she is the professor. She is also a Black woman. Before the debut of the Shonda Rhimes produced suspense drama a mere three years ago, you could not find a Black woman on television or in film depicted as being in such a position, although obviously there are many in real life. Rhimes herself is the daughter of a university professor.
Back in 1982, filmmaker, playwright and author Kathleen Collins wrote and directed a film whose opening scene was of a Black woman lecturing students in a university lecture hall. The professor's name is Sara and her topic was not law, but the more rarefied philosophy. The name of that film is "Losing Ground," and it was the first feature-length drama directed by a Black American woman. In it, Sara grapples with trying to reach fulfillment interpersonally as well as in her marriage to an artist. It was never released widely, in part because at the time, and it was not readily recognizable as reflective of the Black experience. "Losing Ground," along with Collins' first film, "The Cruz Brothers and Miss Malloy," a 50-minute fantastical comedy drama, are both part of Brooklyn Academy of Music's upcoming film series "One Way or Another: Black Women's Cinema 1970-1991." The film series honors the rerelease of director Julie Dash's 1991 film, "Daughters of the Dust," and the films featured are recognized as having paved the way for Dash's own under-appreciated cinematic masterpiece.
Described by a former student of hers as "a prescient filmmaker, with an expansive vision that only now is receiving wider recognition," the Skidmore, Harvard and Sorbonne educated Collins showed brilliance at an early age. Raised in New Jersey, she won a poetry reading contest given by Rutgers Newark College of Arts and Sciences at age 15. She was editor of her high school newspaper and a member of the National Honor Society. In addition to being brilliant she was also ambitious. A scant few weeks into her freshman year at Skidmore, where she majored in French, she was elected class president. She spent the summer after her junior year volunteering in the Congo. The following summer, she worked in Georgia for the civil rights organization the Student Nonviolent Coordinating Committee, assisting residents in registering to vote. She was arrested twice during her work with the group. She began her postgraduate work at Harvard and then, upon winning a scholarship, went on to the esteemed Sorbonne in France, where she earned a master's degree in French literature. In 1982 and 1983 she was a finalist for the Susan Blackburn International Prize for Playwriting and was a recipient of writing fellowships from the National Endowment for the Arts. Collins, who died of cancer in 1988 at the age of 46, also worked at WNET as well as the BBC as an editor, and she taught film at CUNY City College. She was an assistant director of the Broadway production of "The Wiz." Her book of short stories, "Whatever Happened to Interracial Marriage," was recently released to wide critical acclaim.