Reaction to Brooklyn's Brookdale Hospital report
SAEED SHABAZZ | 2/3/2017, 4:24 p.m.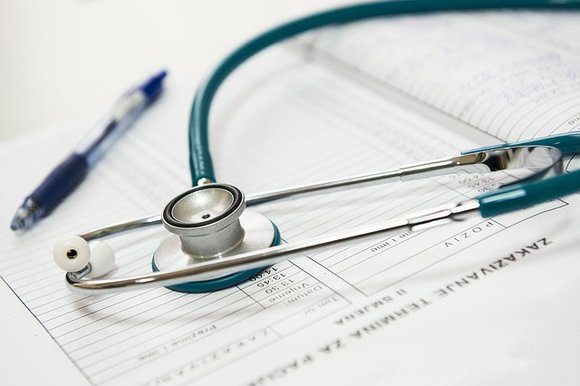 Reportedly there wasn't an empty seat in Brookdale Hospital's auditorium Jan. 10 for the emergency meeting to discuss the state's health care overhaul report. According to some observers, a feasibility and sustainability study was commissioned to improve the quality of health care in North Brooklyn and at Northwell Health, formerly the North Shore-LIJ Health System. Health care analysts say that the stated goal of the 61-page report, according to its Executive Summary, is "to align the governance, management, clinical leadership and cultures of multiple financially struggling independent hospitals in a new regional partnership."
"East New York has the highest incidence of diabetes in all of NYC, and all of those other health indicators are also high in ENY-Brownsville when you talk about infant mortality, HIV and AIDS," stated Councilwoman Inez Barron. "We need to make sure that we have all of the resources and all of the high-tech equipment at our disposal. Brookdale doesn't have the modern equipment needed to serve the community. As we talk about resources, we have to make sure there is adequate money."
Barron continued, "The people at the meeting were quite vocal to their opposition to one of the major recommendations to create a regional system that leaves Brookdale without representation on any new board. And that the money being offered is clearly not enough."
A Crain's New York Business report stated back in March 2016 that Brooklyn pols were impatient with Gov. Andrew Cuomo's "inaction" on his proposed offer of $700 million in state money to overhaul the borough's health care system.
Crain's stated that Brookdale, "an old, crumbling facility, gets a state subsidy of $100 million a year to keep it afloat as an essential provider."
Crain's added, "Brookdale's management and some politicians would like to see the $700 million used to build a new hospital on its 11.4-acre campus, at a cost of $1 billion."
The Executive Summary of the Brookdale Hospital report, which covers 2016-2018, stated, "Hospitals of central and northeastern Brooklyn have to confront a new economic reality in which federal and state resources are constrained and new payment methodologies require major transformation of the clinical and business model of care."
"Northwell is a consulting firm," said Assemblyman Charles Barron. "They don't have the power to make any decisions. $500,000 for a study? We don't need another study. We have to be the ones to have the power to determine how health care is going to be delivered. East Brooklyn and central Brooklyn are suffering Black communities, and not to have adequate, affordable, quality health care is a violation of our basic human rights."
Charles Barron continued, "We have to be in control of the full health care delivery system. I heard Minister [Louis] Farrakhan say often that we need to separate, to build a nation; that we need to get control of the politics, the economy and the social institutions in the neighborhood."
"The Hon. Minister Farrakhan teaches us that a human need is a human right," Minister Abdul Hafeez Muhammad, the NY representative of the Nation of Islam under Farrakhan, stated. "Therefore, we have a right to our own self-determination even on the state level; the duty of government and the duty of the state is to enforce laws that are to the benefit of the citizenry, and to put forth programming or aid current programming that benefits the citizenry."