Fashion feted at NMAAHC
Florence Anthony | 2/9/2017, 12:18 p.m.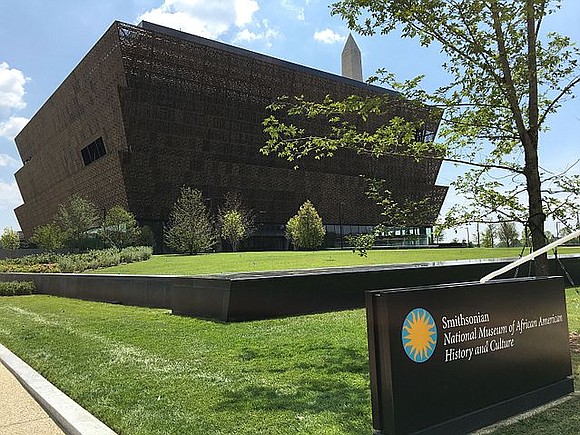 Two legendary Old Spice Guys took center stage at Super Bowl LI in Houston, as the star of Golden Globe winning series "Brooklyn Nine-Nine," former NFL player and longtime Old Spice pitchman Terry Crews, plus Super Bowl 50 MVP and new Old Spice Guy Von Miller, celebrated the release of new Hydro Wash body wash from Old Spice's Hardest Working Collection performance lineup. The two bantered back and forth, demonstrating Hydro Wash's lasting scent and superior hydration, which is featured in Miller's new Hydro Wash infomercial. The event capped off with Miller and Crews greeting fans and taking part in Old Spice's NFL Experience fan fest activities, inspired by Miller's recent Old Spice campaign.
On February 3, the Oprah Winfrey Network hosted a press preview of the highly anticipated second season of "Greenleaf" during the annual aTV fest in Atlanta. Attendees arrived at the Four Seasons Atlanta and were treated to a buffet lunch followed by a sizzle reel screening and a Q&A with cast members Lynn Whitfield, Keith David, Merle Dandridge, Deborah Joy Winans, Tye White, Greg Alan Williams, Kim Hawthorne, series writer Erica Anderson and creator/executive producer Craig Wright. The new season of "Greenleaf" premieres Wednesday, March 15, at 10 p.m. ET/PT on OWN.
Forty-nine-year-old Nicole Murphy is denying rumors that she is dating New York Giants Wide Receiver Odell Beckham Jr., who is 24. A story circulated in blogosphere over Super Bowl LI Weekend that claimed the VH1 "Exes" star and the flamboyant football player attended rap group Migos' party at Mercy Nightclub in Houston. Murphy, who was married to Eddie Murphy, and has five children with the superstar comedian, says the rumors are "100 percent false." She told TMZ, "I don't know him, never even met the kid. I have kids older than him."
Tuesday, Feb. 21, the Smithsonian National Museum of African American History and Culture will present NMAAHC Fashion Collection—Iconic Looks. Pulitzer Prize-winning fashion writer Robin Givhan will interview designers who have contributed to NMAAHC's collections, including Tracey Reese, who designed the dress Michelle Obama wore during her 2012 DNC speech, and designer B Michael, whose beautiful designs have been worn by such renowned actresses as Cicely Tyson, Whitney Houston, Valerie Simpson, Beyoncé and Phylicia Rashad, to name a few. The evening's conversation will focus on their works, ideas about culture, inspiration, creativity and entrepreneurship.