Macy's kicks off Black History Month event series
Demetria Irwin | 2/9/2017, 12:07 p.m.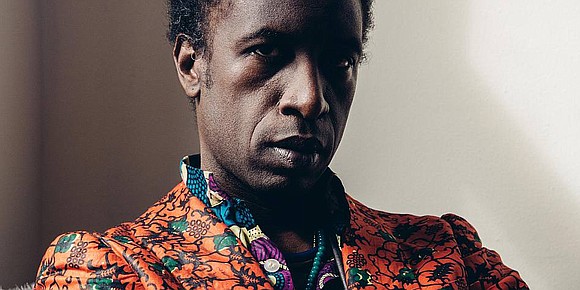 Retail giant Macy's has a slew of celebrations planned all over the U.S. throughout February to commemorate Black History Month. Retail locations in New York, Atlanta, Los Angeles, Chicago and four other cities will host events from a diverse roster of talent. Macy's is famous for its elaborate Thanksgiving Day parade in New York and the iconic holiday window decorations at its flagship store. With this multicity, multiday ode to Black culture, Macy's is proving that their talented event planning team can tackle larger issues
with just as much finesse and creativity.
"Macy's values the diversity of all of its customers, and inclusion and respect are at the heart of our core values. We are happy to join with our associates and customers nationwide in honoring the legacy of African-American achievement during Black History Month and beyond," said Kristyn Doar-Page, Macy's vice president of Diversity & Inclusion Strategies.
Actor Jay Ellis ("Insecure"), chef and restaurateur Marcus Samuelsson, "The Read" podcast co-host Crissle West and Grammy-nominated artist BJ the Chicago Kid will participate in events all over the country. Rapper/actor/spoken word artist Saul Williams is the
national ambassador for Macy's monthlong celebration.
"I am very glad Macy's is furthering the discourse around artistic self-expression in Black culture. As a performer who uses words to bring attention to social justice causes, I feel it is paramount to stimulate engagement and awareness through our words and our art," said Williams.
In New York and Washington, D.C., millennial West will be moderating discussions with local artists. "I am really looking forward to engaging with young people and sharing stories of how Black culture has influenced my personal and professional journey," said West, whose weekly podcast "The Read" offers an irreverent rundown of pop culture news.
Some of the participating celebrities are offering more than just words. "I am thrilled to be celebrating Black History Month with Macy's," said Samuelsson. "I look forward to paying homage to Black culture's impact on the culinary arts and sharing some of my favorite bites and stories with guests in Philadelphia and Atlanta."
Black culture's impact on American society and the world at large is undeniable. Macy's thoughtful celebration of the culture shows that celebrating Black History Month can and should be more than learning about two or three historical figures from outdated books. Learn more about Macy's Black History Month celebration on the official
website: www.macys.com/celebrate.