Nicholas Payton, Jam, Marika Hughes, Weston at Medgar Evers
Ron Scott | 2/9/2017, 12:16 p.m.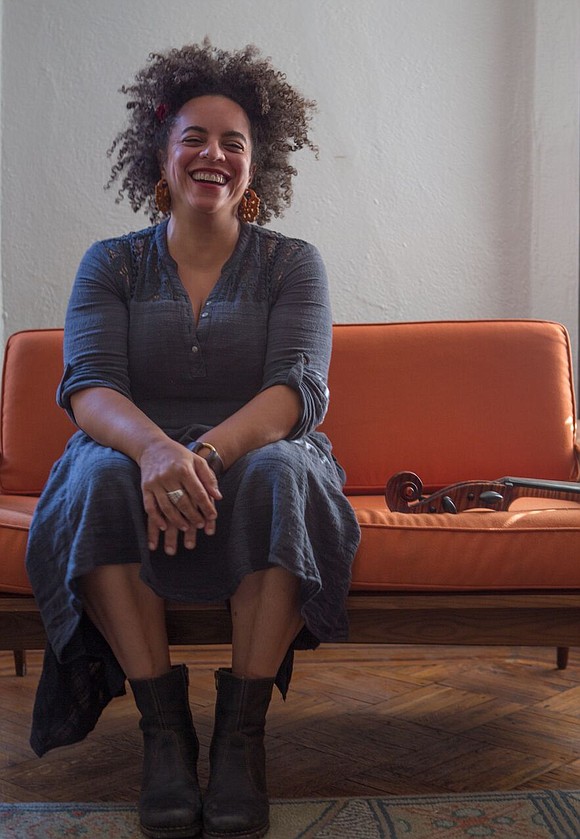 As part of Black History Month, the National Jazz Museum in Harlem will present Desert Island Discs with the trumpeter/composer Nicholas Payton (tonight) Thursday at 7 p.m.
The noted trumpeter, who has become widely appreciated as a multi-instrumentalist, having taken to playing piano/keyboards and singing during his sets, will discuss his latest CD "Afro-Caribbean Mixtape." He describes it as "the resilience of Black people and African culture."
As a native and resident of New Orleans, Payton creates music to portray that unique sound of "second line" swing, R&B, hip-hop beats, soulful ballads and jazz rhythms from the traditional sea.
On Feb. 12, those diligent musicians who are looking for an audience or just a place to do some woodshedding with a like-minded audience may want to bring their instruments and music to the Intergenerational Jam Session at the National Jazz Museum in Harlem (58 W. 129th St.) from 1 p.m. to 4 p.m.
This Intergenerational Jam, presented by the Jazz Drama Program, welcomes musicians and dancers of all ages. It is hosted by pianist Eli Yamin and Friends, and features Okra Dance with Shireen Dickson, the saxophonist Knoel Scott, trombonist Alevtina Polyakova, guitarist Tom Dempsey, bassist Adi Meyerson, drummer Eli Fountain and members of Zah! Jazz Youth.
There is a donation of $5 for seniors/students and $10 general admission. Jam sessions are often a hidden galaxy of aspiring musicians offering a dose of good music. For more information, call 212-285-9595.
If you think playing cello is just for classical squares, then it is evident the name Marika Hughes and all of her performances have totally escaped your cultural habitat.
To get an overall perspective on Hughes' musical virtuosity, her monthlong residency at Barbès every Saturday (at 6 p.m.) in the month of February is a good place to start.
Her training at the Juilliard School gave her a firm grasp of classical music, which she sometimes infuses into her rock interpretations. For the past four years, she has been leading her own band, Bottom Heavy, which is a stimulating potpourri of music from rock to jazz and the peripheral zone of avant garde, and at times her vocals with cello combination bring in a blues dynamic.
For her second Saturday, Feb. 11, she will be joined by the violinist/vocals Charlie Burnham and guitarist/vocals Kyle Sanna. "It will be an acoustic evening of strings as well as our new exploration into three-part harmony," said Hughes.
She closes Feb. 25 with "Home," featuring Mazz Swift on violin, Tanya Kalmanovitch on viola and Hughes on cello. "Home" integrates chamber and experimental music, pop and jazz. The trio will perform original songs, instrumentals and compositions by Anthony Braxton and Carla Bley, folk songs and African-American spirituals.
For a complete schedule visit the website barbesbrooklyn.com. Barbes is located in Brooklyn at 376 Ninth St.
The jazz guru, cultural activist, pianist and composer Randy Weston continues his artist-in-residence at Brooklyn's Medgar Evers College (1650 Bedford Ave.) Feb. 15 with "A Spiritual Awakening," accompanied by fellow pianist/composer Monty Alexander, 5 p.m. to 7 p.m.