Petition: Wal-Mart CEO and others must speak out against Trump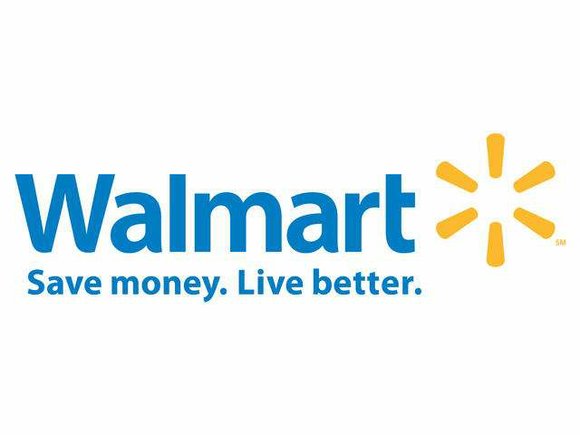 An online petition is urging corporate CEOs and business leaders who are "dangerously silent" to speak out against President Donald Trump.
A new petition created by the international corporate watchdog group SumOfUs calls on Wal-Mart President and CEO C. Douglas McMillon to speak out against the presidents travel ban that they feel creates a "de-facto religious test for new immigrants." The group argues that business leaders not speaking out against the travel ban are complicit in the policies of the Trump administration.
The petition (named "Stand against Trump's 'Muslim ban'") lists the names of CEOs and business leaders who signed up to advise Trump from companies such as General Motors, PepsiCo, BlackRock, JPMorgan Chase & Co., IBM and Wal-Mart.
"Tens of thousands of people across the country have taken to the street to protest the Trump Administration's cruel and un-American immigration orders, but corporate CEOs like Wal-Mart's Doug McMillon, Disney's Bob Iger and IBM's Ginni Rometty have been dangerously silent," said Nicole Carty, senior campaigner for SumOfUs.org, in a statement. "This is pure cowardice. We know that most CEOs support immigration, and almost all have employees that will be impacted by the ban—but swayed by Trump's new position, they are afraid to speak out publicly and looking after their own interests and profits over the basic human rights of their employees, customers and vulnerable refugees.
"Making matters worse—they continue to validate Trump's violent agenda by serving on his advisory council," continued Carty. "This is unacceptable."
University of Pennsylvania Professor Fatemeh Shams, who is of Iranian descent, had loved ones persecuted and imprisoned in Iran. Shams is worried about how the new world order will affect her livelihood.
"Everything, including my career, is now at risk. I have been sleepless for two nights. Sleepless and speechless," said Shams in a statement. "It doesn't matter if you are a professor at one of the best universities of this country or a student or a migrant or a refugee. As long as you were born in Iran you are accused of being a terrorist and therefore you are banned from living a normal life.
"You are banned from seeing your loved ones," continued Shams. "You are banned from traveling. You are banned from being a human being."
The petition cites the popular vote of the 2016 presidential election as proof that the majority of Americans don't approve of the administration.
"Now is the time for us to take action," read the petition. "Trump won the Electoral College, but he lost the popular vote. He has the lowest approval rating of any incoming president in recent history. That gives us power. That gives us moral fortitude in the face of the extremist policies he is peddling."
When you go to sign the petition, you're asked if you work for one of the 15 companies listed in the petition (you're not required to reveal). The petitioners are looking to acquire 150,000 signatures. As of press time, they had more than 133,000.