Affolder, McLeod and Bullis High shine at 110th Millrose Games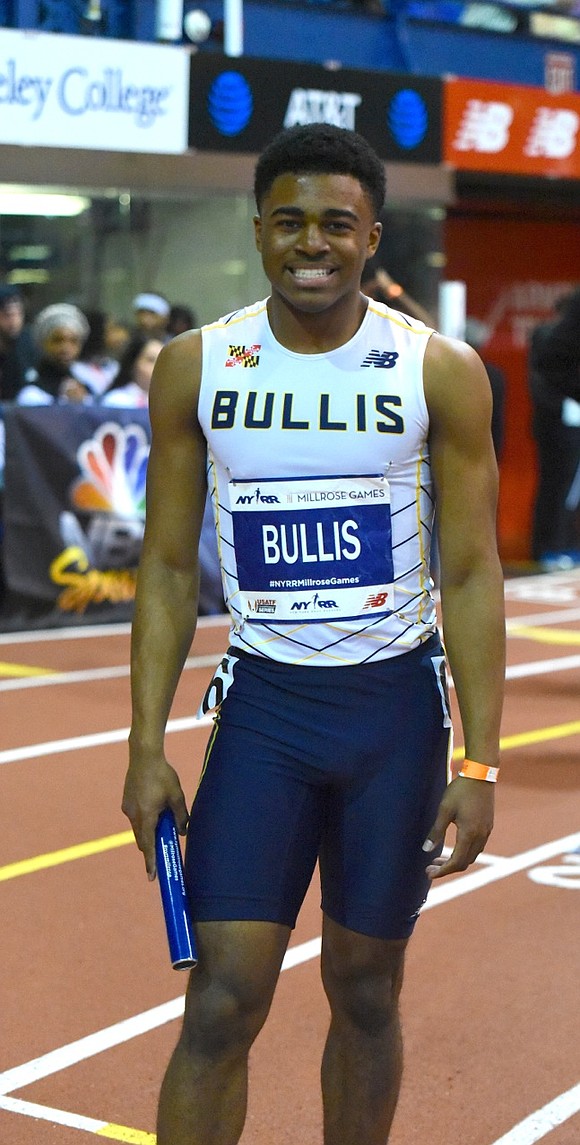 A sibling rivalry often supersedes brotherly love. High school miler Noah Affolder wasn't concerned about waiting around for his younger brother Sam or any of the other competitors in the boys' high school mile at the 110th New York Road Runners Millrose Games held at the New Balance Track & Field Center at the Armory in Washington Heights last Saturday.
Instead, the finish line and clock were Affolder's primary focus, and the senior from Carlisle High in Pennsylvania was in command of both. Celebrating his 18th birthday Saturday, the sinewy Affolder set a new Millrose scholastic record in the event, finishing in 4:07:24, bettering the previous mark of 4:08 established in 1977. It was also a memorable day for Sam, who despite coming in fifth place attained a new personal best of 4:13:45.
For Noah, the afternoon was sweet redemption after a narrow second place showing—he came up short by a mere 0.01—in last year's Millrose boys' mile. "I really just wanted to run from the front," said the native of upstate New York, who has committed to Syracuse University. Indeed, Affolder led wire-to-wire and was spurred on in the final laps by an enthusiastic sellout crowd of 5,000 at the Armory.
The spectators also displayed excitement for many other races on the boys and men's side of the event, including a thrilling victory in the Eastern Boys' 4x200 meter relay by Bullis High School of Maryland. Their time of 1:27:17 was the fastest in the United States this year and the second fastest in Maryland history. East Orange High, under the guidance of head coach Lance Wigfall, ran an impressive 1:28:17 for second place.
Other noteworthy performances on the men's side were turned in by Omar McLeod of Jamaica, the 110-meter hurdles gold medalist at the Rio Olympics last summer, who was a champion at the Millrose in winning the 60-meter hurdles in 7:46. Ben True also turned in a stellar race as he earned first place in the Paavo Nurmi two-mile in a time of 8:11:32 while sprinter Clayton Vaughn captured the men's 60-meters in 6:62.