Greater New York Chamber of Commerce hosts Black History Month Awards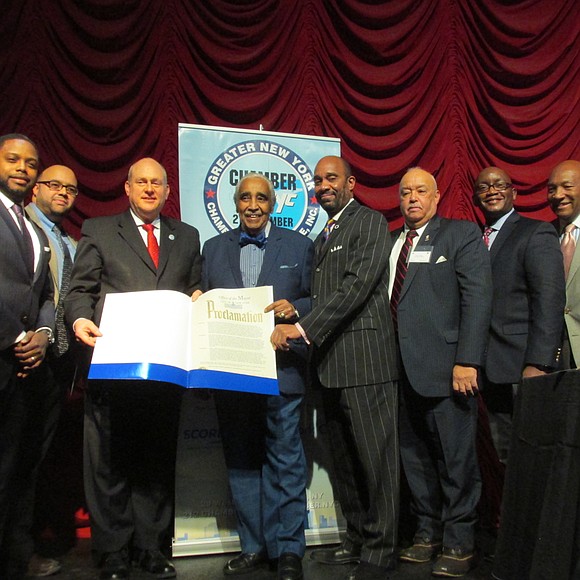 The Greater New York Chamber of Commerce hosted its Black History Month Awards breakfast Friday, Feb. 10, at the Hard Rock Cafe in Times Square.
This year's honorees were Congressman Charles Rangel, 1010 WINS news anchor Larry Mullins, 100 Black Men NYC President Michael Garner, former NYC Veterans Affairs Commissioner Terrance Holliday and Black Shopping Channel CEO Cleveland Gary. Business and civic leaders attended the event to honor the legacy of Black people who have had an impact on America.