Harry Floyd Smith Sr. Returns to the Essence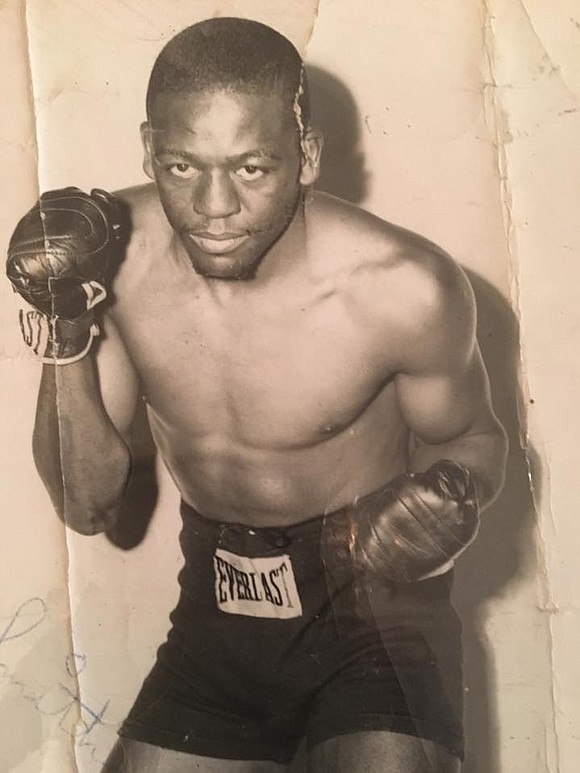 The Harlem community, the boxing fraternity and many members of the Five Percenters, were deeply saddened by the news that Harry Floyd Smith Sr., aka A. Allah, had joined the ancestors Wednesday, Feb. 8, at 83 years of age.
Born Aug. 23, 1933, in Danville, Va., Smith migrated with his family to Harlem in the mid-1940s. He began boxing under the tutelage of legendary boxing trainer Cus D'Amato several years later. He went on to win the 1953 Intercity Golden Gloves title at lightweight, between NYC and Chicago.
In 1954, Smith won the New York Golden Gloves and the Intercity Golden Gloves championship at featherweight. In 1955 he won the Chicago Golden Gloves. Also that year he participated in the Pan-American Games in Mexico City, and in 1956 he won the National AAU Championships.
Harry is only the third fighter in the Intercity Golden Gloves tournament's history to represent both New York and Chicago teams.
He won the 1956 Olympic Trials and represented the U.S. in Melbourne at featherweight, but never got a chance to compete in the tournament because of his failure to make the weight.
He turned pro in 1957 and compiled a record of 9-2 with two knockouts before retiring in 1961 and becoming a professional boxing referee. He continued plying his trade until the 1990s.
As his brother Clarence Edward Smith, aka Allah, the Father, began setting the foundation for the organization he established in 1964, the Five Percenters, he regularly accompanied his brother and was recognized as A. Allah. He'd often drive his brother to various events, as well as take him home after Five Percenter functions, while driving his cab.
In recent years Smith stayed very close to his family and maintained close relations with the Harlem community.
Memorial services are planned for Friday, 5 p.m., at the Prince Hall Masonic Temple, 454 W. 155th St., Harlem.