Patricia Gatling—DA candidate endorsed by Mayor Dinkins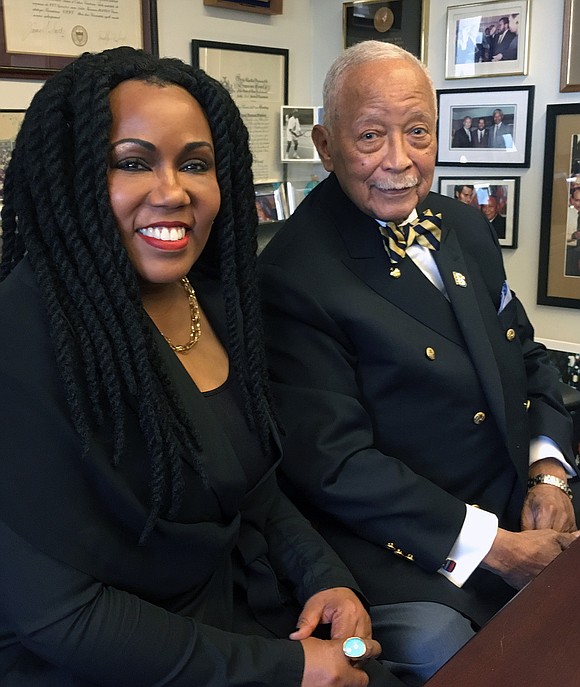 Patricia Gatling, former NYC human rights commissioner and first assistant district attorney in Brooklyn, today received the endorsement of former NYC Mayor David N. Dinkins for Brooklyn district attorney. Dinkins said of Gatling, "I am proud to endorse Patricia Gatling for Brooklyn district attorney. I have known her for a long time, and she has always been an innovative reformer who created programs and agency models that resonated throughout New York City and our entire country."
Dinkins continued, "Patricia has the experience, integrity and dedication to ensure Brooklyn continues to lead the nation as an innovator in law enforcement and community outreach. She was responsible for creating and implementing the ComALERT program, which I strongly supported, and which to this day gives support to people 18 years old and older who are transitioning from incarceration to re-entering society in Brooklyn." The ComALERT program supports former prisoners from city, state or federal incarceration facilities, and provides them with vocational and educational services, as well as substance abuse treatment if necessary. The program, which was instituted by Gatling in 1999 under District Attorney Charles Hynes, is considered a model for many re-entry programs throughout the nation.
"I am proud to have the bold support of Mayor Dinkins," Gatling stated. "His leadership in creating Safe Streets, Safe City resulted in the dramatic reduction of crime, and at a more rapid rate than any preceding time in modern history. Along with civilians, police and prosecutors, he was largely responsible for bringing an end to a 30-year-long increase in most forms of crime."
Gatling added, "Mayor Dinkins has been a great inspiration to me over our many decades of serving the people of New York."
The rates of almost every category of crime, and most importantly of violent crime, declined consistently over the final 36 months of Dinkins' mayoralty. Major crime went down 14 percent from the beginning of his term to its end, and murders decreased by 12 percent over the same period. Under his leadership, the NYC police force was increased by nearly 25 percent, with a 54 percent rise in the number of policemen on daily patrol. He was also responsible for consolidating street, transit and housing police departments. Safe Streets, Safe City also redeployed police officers serving in administrative jobs and replaced them with civilians, so that they could focus on crime fighting in communities on the ground.
Gatling was appointed by Michael Bloomberg as NYC human rights commissioner, and she served as chairperson of the commission's 15-member board from 2002 to 2014. She is the longest serving human rights commissioner in the history of New York City. Appointed by former Brooklyn District Attorney Charles Hynes, she was the first assistant district attorney at the Brooklyn DA's office, where she managed the legal and administrative operations of 1,500 law enforcement professionals. Before becoming one of the top executives there, she served in several supervisory capacities, including bureau chief of the Major Narcotics Investigation Bureau.