Apollo, American Son, Brooklyn Is Africa, Black designers
Ron Scott | 2/23/2017, 12:48 p.m.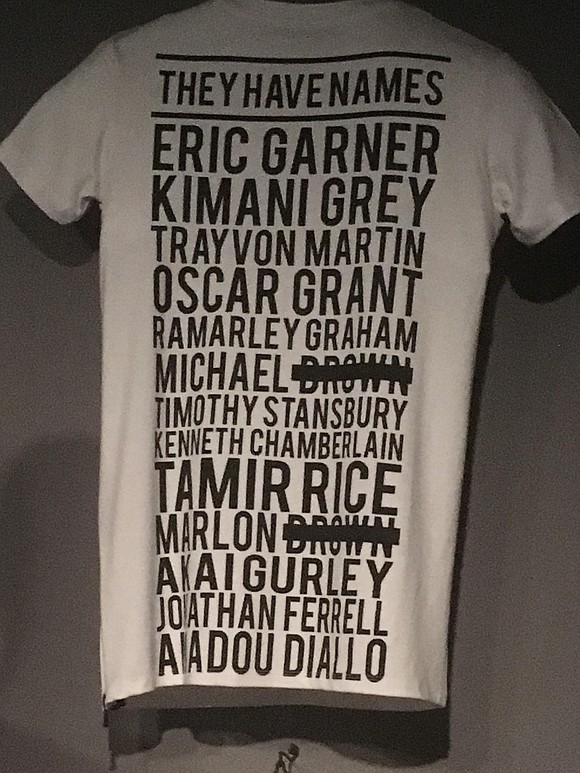 Feb. 25, The Apollo Theater presents "AFROPUNK Unapologetically Black: The African American Songbook Remixed, A Celebration of Black Protest Music" at 7:30 p.m.
In this new twilight zone of elected officials, protest has become a daily exercise. This concert is only a part of these ongoing sustained diligent acts through songs, music and active protests.

The creative and musical director is Robert Glasper, the jazz explorer who consistently crosses genres from R&B to fusion and hip-hop soul. His featured special guests will include vocalist Bilal, Toshi Reagon, Tunde Adebimpe and Staceyann Chin. For information and
tickets, call 212-531-5305.
As the racial divide escalates under the White House's "Red Overlord" and police continue to get free pass despite their fatal deeds, a new play "American Son" by Christopher Demos-Brown addresses these crucial issues. The play runs now through Feb. 26 at the George Street Playhouse, 9 Livingston Ave., New Brunswick, N.J. It is directed by David Saint. The cast includes John Bolger, Suzzanne Douglas, Mark Junek and Mark Kenneth Smaltz. "American Son" is the recipient of the Laurents/Hatcher Foundation Award for a new play by an emerging playwright. The play is certain to challenge assumptions and ignite conversations as it deals with recent events across America. For more information and tickets, call 718-703-2260 or email toni@walkercommunicationsgroup.com.
History has moved into the present as the raised clinched fist and the slogan "power to the people" have gained a wider audience along with the new efforts of Black Lives Matter.
Amid any resistance, culture tends to have its say, as is the case of the current exhibit "Brooklyn Is Africa: A Borough of Inclusion; A Continent of Invention," now at the Center for Arts & Culture (at Bedford Stuyvesant Restoration celebrating its 50th anniversary).
The exhibit runs now through April 28 and includes 50 African art pieces and artifacts from the collection of Eric Edwards. It is curated by Hollis King, the creative director of the center and a noted photographer and artist.


The exhibit presents pieces as diverse as a woman's head carved in stone dating back 4,000 years to the Nok Dynasty (Niger) to a carved wooden royal coffin to Ebo Ceremonial Dance Dress. It highlights African art as integral to African life.
The 2,500-piece collection has taken Edwards 45 years to amass and represents all 54 countries in Africa, with artifacts dating as far back as the Nubian Empire.
"The story of Eric Edward's collection is, in many ways, the story of Restoration," stated Dr. Indira Etwaroo, executive director of the Center for Arts & Culture. "This is a man who has devoted his life to cherishing and preserving that which symbolizes the most precious, beautiful and human aspects of who we are as a people and presents that to the world. What better place to share this collection than here in the African village that is Brooklyn and what better time than the 50th anniversary of Restoration."
The Skylight Gallery at Bedford Stuyvesant Restoration Corporation emerged out of the Civil Rights and Black Arts movements with a mission to present images of people of African descent that exhibit beauty, creativity and inventiveness. John Henrik Clarke, Pan-Africanist historian, stated, "Slavery ended but left false images of Black people intact."