Bill Epton, a political activist and free speech advocate
Herb Boyd | 2/23/2017, 10:34 a.m.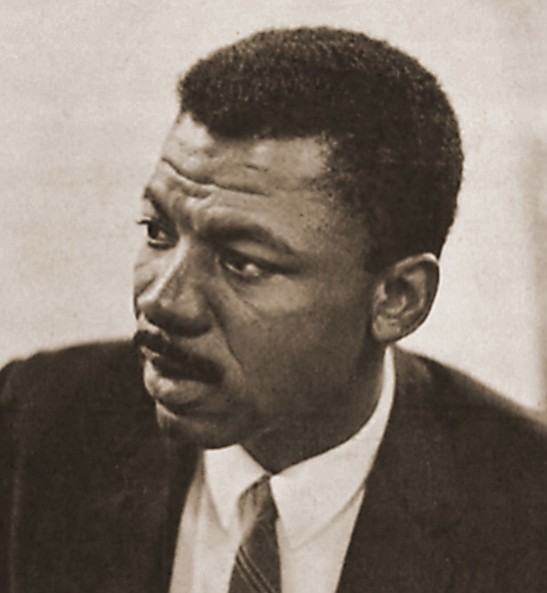 As I have noted many times in this column, you never know when someone will approach with a personality warranting wider recognition. I was leaving a store in my neighborhood on Sugar Hill when a local resident asked when the paper was going to do something on Bill Epton. He really meant when was I going to feature Epton in one of my columns.
The request was rather ironic because I had recently thought of Epton while doing some research on Harlem. OK, my Sugar Hill compadre, here's my take on an activist of some repute from the precincts of our community, one who at one time had accumulated a sizable slice of notoriety, if not celebrity.
A native of Harlem, Epton was born Jan. 17, 1932, and if there is such a thing as a political prodigy, he may have been the prototype with his keen instinct for protest.
It was noted in his obituary that Epton was a firebrand and "even as a high school student, he demonstrated for civil rights and helped organize unions. He was drafted into the Army and served in the Korean War." After his military stint he worked in several menial capacities, including as a highly qualified electrician and printer. But soon this form of employment gave way to his almost total involvement as a political activist, most notably with the Progressive Labor Party.
Epton rose to become the vice chairman of the party, which, for the most part, expressed an ideological affinity for Maoist thought and action. When NYPD officer Thomas Gilligan shot and killed 15-year-old Black student James Powell July 16, 1964, Epton was among the first activists in the community to protest the action and began posting placards all over the city citing Gilligan was "wanted for murder." He was among the vocal organizers in Harlem demanding that Gilligan be relieved of duty.
There were days of intense protest demonstrations and Epton was often out front at these rallies, thereby becoming very visible to the NYPD. The rallies became so large and violent a state of emergency was declared and the city issued a sanction prohibiting them. The order was enough to stifle the demonstrations except for those led by Epton and the PLP, which called for a major rally on 125th Street July 25. For defying the order, Epton was arrested and charged with criminal anarchy. Epton, along with William McAdoo, was also a staunch advocate in defense of the Harlem Six, the young men charged in the death of a white Harlem shopkeeper.
In August 1965, his trial was postponed, and according to some newspaper accounts the riot stemming from the violation of the restriction on demonstrations was reported as a "social revolution—a demand by a minority for equal rights." Even so, he was convicted and sentenced to a one-year prison term. Epton was the first person convicted of criminal anarchy since the "Red Scare" of 1919.
His case was a front page story in the local dailies and the alternative papers, particularly those on the Left. Epton's political activism and savvy morphed into a run for the State Senate of New York, an action that brought him additional attention. An example of his politics and his rhetoric was on display at the hearing for his sentencing, where he told the court: "You didn't have to have a trial to 'prove' these things. All you had to do was ask me and I would have told you—Yes! There's no problem—there's no secret. Whatever we write and publish we sign with our name, address and phone number. We are willing and not afraid to put out ideas in the public view. ... Did you, at any time, think that we would deny what we do and have done? Did you think that we would deny what we hold to be true and what we believe in? Do you think that all people in this country have been so 'brain dirtied' and have been so thoroughly corrupted that they are afraid to express an independent thought—to stand up for what they believe and fight for it? Well, there are people in this country who are governed by ideas that do not come out of the pages of the Times and the Daily News, and their numbers grow every day. And I am sure that this so-called 'trial' has opened up many more eyes. Whatever we do and whatever we believe in—we do and believe that it is in the interest of the people of this country, and yes—we are proud to have done it and to be doing it and we stand behind our actions four-square!"