New York City Council speaker's race: Not all the news that's fit to print 
The Rev. Jacques Degraff | 2/23/2017, 10:29 a.m.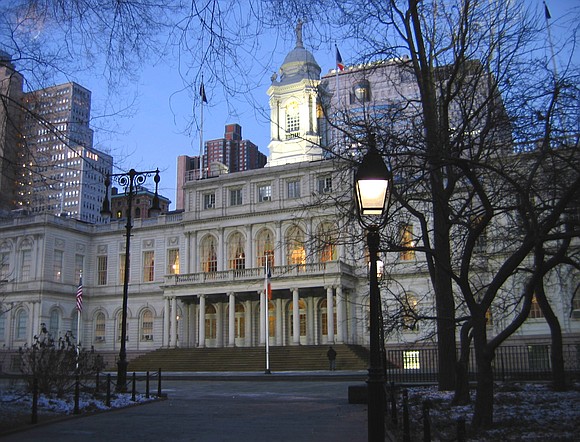 The protection of the First Amendment comes with responsibility. 
Feb. 16, 2017, The New York Times published an article entitled "New York City Girds for Political Brawl Over Looming Speaker Vacancy."  
In the current climate of political uncertainty and agitation, the article's underlying theme seemed to purport the most viable candidates are solely white males who represent Manhattan.   
"Let us not dismiss the African-American Councilmembers who are serious about running for speaker," stated Bertha Lewis, president of the Black Institute. "The speakership is not a province of white males who decide which elected officials are, or are not, legitimate candidates."
The two Black male candidates, Councilmembers Robert E. Cornegy Jr. (D-36) and Jumaane Williams (D-45), were referred to as "political hopefuls" who "face a harder road …" The photograph of Williams in the article shows him in handcuffs being arrested at a protest near Trump Tower. Clearly, there were many other images of the two-term legislator that could have been used.
I searched for the integrity, balance and fairness in the article. In these dark political times, when some seek to keep us out of the political process, we will not allow that to happen.
The writers failed to note that the majority of the City Council are people of color, who represent the unassailably diverse communities of New York City.   
Cornegy and Williams also represent the Borough of Brooklyn, which is not only where Mayor Bill de Blasio is from but also where the Public Advocate Letitia James is from. We question why Brooklyn, which has the largest number of registered voters at 1.5 million, approximately 400,000 more than Manhattan and approximately 300,000 more than Queens, would not be considered viable? To seemingly dismiss two highly credible city leaders is unrealistic and poor journalism, and it fails to include the great people who elected them to office. 
When the media's coverage is unbalanced, it can have serious policy implications for millions of New Yorkers. The speakership is a powerful position in New York City government. The reporting must be unbiased.
"One of the most important elections that will take place in the City of New York in 2017 will not be the citywide elections for mayor, comptroller, borough presidents, district attorneys or the public advocate," noted Lloyd Williams, president and CEO of the Greater Harlem Chamber of Commerce. "It will be the election of the speaker for the New York City Council."
Williams continued, "For the city to arrive at a truly diverse political balance in the key offices of mayor, New York City comptroller and City Council speaker, it is now time for a candidate who can bring about the political diversity that represents the African-American, Caribbean-American and outer borough balance, which is badly needed."
The Times' reporters cited the "Progressive Caucus," which includes the current speaker, Melissa Mark-Viverito and Councilmember Julissa Ferreras-Copeland of Queens, who is also vying for the seat.  They wrote the Progressive Caucus, "… May not be as strong as it was last time, not least because many of its members are competing with each other to be speaker."