NYC Council's recent bill takes aim at illegal dollar vans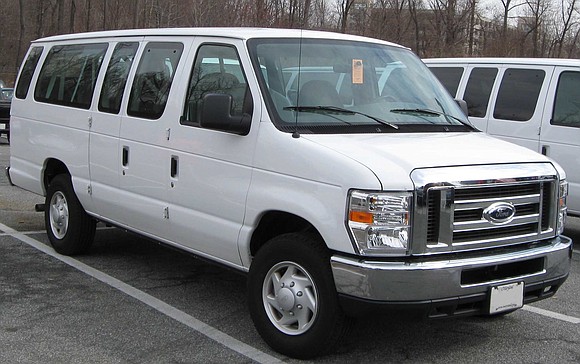 A bill sponsored by New York City Councilman Jumaane Williams will see the light of day.
Last week, New York City Mayor Bill de Blasio signed the Commuter Van Safety Act, which comprises three bills that crack down on so-called dollar vans.
Intro 0570 aligns legitimate commuter van operators with the practices of other livery cab services by eliminating the six-year renewal disparity, the requirement for petitions to receive operating approval and the requirement to maintain records of prearrangement (which is a practice not in line with commuter van operations).
Intro 0860 calls for no more than 735 licenses for commuter vans and a study that would report the number of safety violations committed by commuter vans, the number of current commuter van drivers and van bases authorized by the commission, the most utilized commuter routes and commuter van ridership, and propose a plan to ensure that commuter vans don't operate on bus routes.
Intro 0861A increases penalties to operators of commuter vans. Any person who (knowingly) operates a commuter van without proper authorization faces a maximum fine of $3,000 for the first violation. The second violation carries a $4,000 fine if it's committed within two years of the first violation.
"Commuter vans are a major source for transportation in my district, and in many other communities across the city," said Williams in a statement. "They fill the gap in transportation-starved areas. Unfortunately, commuter drivers often get painted with a broad brush and are accused of infractions that legal drivers are not committing. These bills are about making sure people have the legal opportunity to operate commuter vans, while also stepping up enforcement and ensuring passenger safety."
The bill found supporters in the taxi and commuter van industries.
"TLC-licensed commuter vans are an invaluable community resource," said Taxi and Limousine Commission Chair Meera Joshi in a statement. "This legislation strongly supports them, and reflects the value we place on their service. It will also help them continue to protect their passengers and their community by operating within the laws of our city."
"The commuter van industry has been on the front lines of transporting New Yorkers where they lack other transit options," added Leroy Morrison of the Commuter Van Association of New York and owner of Alexis Van Lines. "We've stepped in during natural disasters and other crises when needed. This Act will help level the playing field, but also protect commuters against rogue, unlicensed and uninsured drivers who threaten the safety and well-being of the public."
Illegal drivers have been in the news the past several years. In 2016, a 16-year-old girl was fatally struck by a commuter van. In a 2014 incident, a 27-year-old man was hit by a commuter van. New York City Councilman I. Daneek Miller said that he had no issue with the dollar vans, but wants the businesses to operate safely.
"Since I can remember, commuter 'dollar' vans have been a part of everyday life for residents of Southeast Queens," said Miller in a statement. "These businesses try to provide a service that the MTA is not, and because they were poorly regulated, it has created an unsafe environment for commuters and drivers alike."