Porter Ray pulls from alchemy and mysticism for new album 'Watercolor'
Jordannah Elizabeth | 2/23/2017, 11:26 a.m.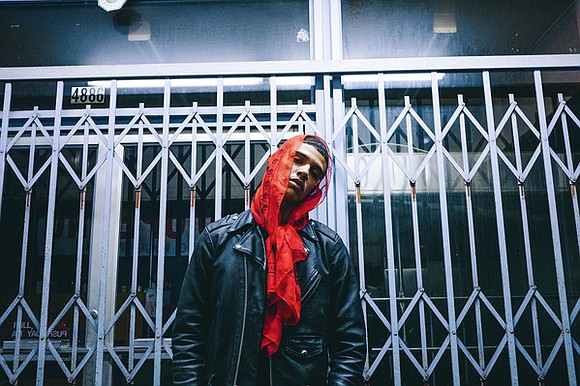 Promising young hip-hop artist Porter Ray is releasing his debut album on the Seattle-based record label Sub Pop Records, which is famous for supporting a majority of rock acts such as the popular grunge band, Nirvana.
The label has begun to support a handful of Black artists, including this young artist who shows promise through his layered songs that sound more like dreamscapes than danceable club tracks. Ray's music embodies a mix of the nostalgic laid-back pulses and moods of jazz-infused '90s hip-hop and spacey, atmospheric touches that have become a signature sound in the Black Seattle music scene. Alchemy and Afrofuturism are quietly woven into this album as Ray speaks candidly about the reality of Black life, drugs and violence in his community.
Ray's lyrics are vivid, as is his ability to tell stories and draw you into the moment of his experiences. Whether his friends get tied into a case of murder in "Past Life," or whether he's rapping about lust and relationships in "Sacred Geometry," his songs reflect his cognizant perception of life that can be related to by Black
men all over the United States.
At times Ray's songs express the depth of loss in his life. His father died because of an illness, and his younger brother was lost to gun violence. There is even a recording of the mother of his child singing over the phone while serving a long sentence in the penitentiary in the track "Arithmetic," so this album isn't watered down but dense with this artist's truth. He wrote an endearing song about unrequited love and loss called "Dissolving a Daydream." "My Mother's Words" pays homage to his mother. Ray does his best to hit every angle of life, avoiding rapping about a proverbial hamster wheel of street life and embodying a willingness to express true emotion.
It is important to understand the layers of this young artist's work as he has been able to turn to hip-hop to find solace and support from this label and community. He has been able to navigate his life and tell the story of his journey well in his debut album. "Watercolor" will be released March 10.