The Rev. Al Sharpton to speak at The New School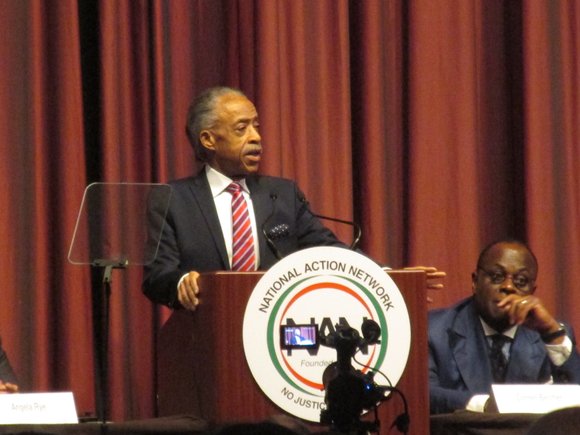 The Rev. Al Sharpton plans to discuss key issues affecting civil rights, economic and social justice and criminal justice reform at The New School Tuesday, Feb. 28, at 6:30 p.m.
The event will be hosted by Maya Wiley, senior vice president, and Henry Cohen, professor, at The New School.
Sharpton's appearance is part of The New School's Henry Cohen Lecture Series, which has been devoted to advancing social equity in America. This year's series will examine how Americans can advance political, social and economic inclusion in the context of a Trump presidency. The series is named after Henry Cohen, the founding dean of The New School's Milano School of International Affairs, Management and Urban Policy, who served in that position from 1965 through 1983.
Doors open at 6 p.m., and the event will be live streamed. Go to alsharptonatthenewschool.eventbrite.com for more information and to RSVP.