Dance Theatre of Harlem celebrates 48th anniversary
Zita Allen | 2/23/2017, 11:50 a.m.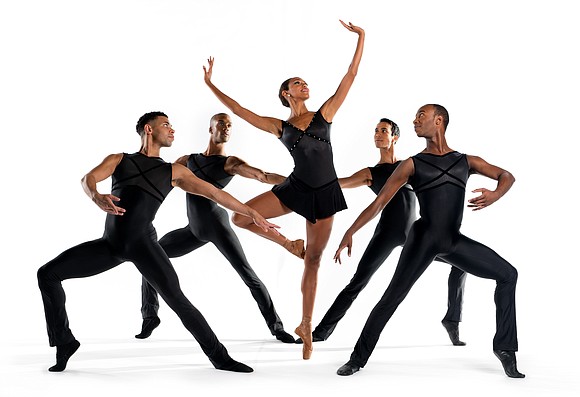 On a recent Sunday, in one of Dance Theatre of Harlem's spacious, sun-drenched studios in its 152nd Street headquarters, Artistic Director Virginia Johnson beamed as she welcomed a standing-room-only audience to a special Sunday matinee, the celebration of DTH's 48th anniversary.
"Every year at this time we pause to acknowledge that Dance Theatre of Harlem was incorporated on Feb. 11, 1969," Johnson said. "Everyone knows the story of Arthur Mitchell, the first African-American principal of a major ballet company—New York City Ballet—who, along with legendary ballet teacher Karel Shook, founded the first permanent African-American ballet company."
Johnson described how Mitchell, already an international dance star, "was in the process of creating a ballet company in Brazil at the request of the U.S. government when Dr. Martin Luther King, Jr. was assassinated."
"That stopped him in his tracks," Johnson said, explaining how Mitchell turned grief into a living tribute to the slain civil rights leader. "Arthur knew right from the very beginning that he would change lives when he opened the DTH school in the basement of St. James Episcopal Church in the summer of 1968. You see, Arthur Mitchell believed in the transformative power of what art can do in a young person's life. Immediately, this charismatic, visionary man had a school of 400 students."
Noting with a dash of humility, grace and humor that she was a founding member of Dance Theatre of Harlem 48 years ago, Johnson said that as a young, aspiring Black ballerina, participating in DTH made her dreams come true. Now, she heads an institution that continues to do the same for countless others with its successful professional touring company, wonderful school and superb arts education program.
Attendees got a chance to see just what she meant as resident choreographer Robert Garland followed with a lecture-demo. He began by giving the audience a glimpse of the scope of the training DTH students receive. Beginning with Level 1, tiny tots kicked things off, eagerly prancing through warmups and gentle stretches. They were followed by the next five levels, each performing snippets of class exercises more complicated than the one before, ending with a group of young pre-professionals—the girls, poised and on pointe, the boys self-assured and strong. Together they showed how the rigorous exercises seen earlier combined deft footwork, elegant lines and musical movement to create dances and dancers that delight the audiences. Then, like icing on the cake, members of DTH's professional company performed Garland's "New Bach," and showed the glorious result of the training DTH offers.
Performances by students of the Jose Limon Professional Studies Program, whose modern dance training offered a gentle contrast, and a brief avant-garde musical interlude by flutist Tia Roper were a delightful addition to the program.
In a brief interview with the Amsterdam News before the celebration, Johnson spoke about DTH's longevity and Mitchell's legacy. "DTH is such a testament to Arthur Mitchell's vision and wisdom," she said. "He really understood that there's a tremendous need, not just in ballet but also in the world, for a company like Dance Theatre of Harlem. I certainly didn't know back in 1969 that something was going on that was much larger than just Arthur creating opportunities for dancers like me, but there was and it involved making a statement about what classical ballet could look like. I think Arthur was a visionary very much engaged with that concept. He's also a true disciple of the late George Balanchine, the creator and artistic director of NYCB, who imagined ballet as something very different from what it was in Europe. But, Arthur took that vision one step further when he created DTH."