President Obama, exonerate Marcus Garvey
Herb Boyd | 1/5/2017, 3:49 p.m.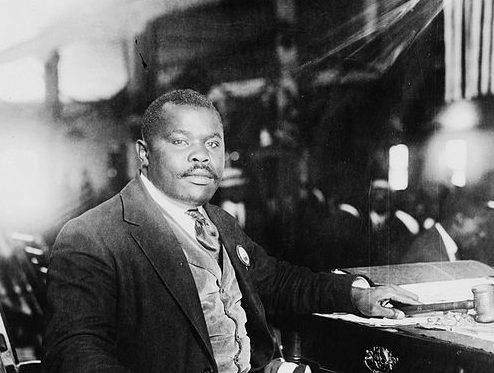 Since he was tried, convicted and sentenced to prison in 1925, Marcus Garvey has maintained an iconic presence in U.S. and world history. Imprisoned on trumped up charges—and doesn't that ring with fresh currency—Garvey was targeted by J. Edgar Hoover and the FBI for his unwavering commitment to freedom and justice.
In effect, Garvey and his organization, the Universal Negro Improvement Association, were viewed by the FBI, as well as a number of African-American political leaders, as a formidable force, a vital foe of colonialism, imperialism and racial oppression.
Hoover could have been talking about Garvey when in the 1960s, a directive from his office demanded the neutralization of a "Black Messiah." This effort was the main purpose of the FBI's Counter Intelligence Program, known as COINTELPRO, but it's clear to see that Garvey's powerful prominence in the 1920s was a forerunner to the action.
Since Garvey's death in London in 1940, there has been a movement to pressure the sitting president to grant him a posthumous exoneration, to restore his good name and to begin a process of repair and reparation for the false charges, unfair trial and the denial of his civil and human rights.
Each week we witness President Obama commuting sentences of incarcerated individuals, mostly those imprisoned for nonviolent crimes. A pardon for Garvey as Obama exits office would give him a lasting legacy, particularly among family members and activists who have been so determined in their fight to restore Garvey's prestige and honor.
During his lifetime, Garvey and his movement were of global significance, and from the moment he arrived in Harlem in 1916 from Jamaica, he began to speak out against racism and ask, "Where is the Black man's land?" He declared, "Africans for the Africans … at home and abroad!"
After establishing his headquarters in Harlem, Garvey traveled across the U.S., and his influence and charisma were soon manifested in the creation of branches of his organization in all the nation's major cities and elsewhere. It was rumored that by 1922, there were more than 6 million members of the UNIA, and the organization was growing even larger when the FBI and a coterie of African-American civic leaders believed he was becoming too powerful and something had to be done to stop the spread of his Pan-African and Black nationalist ideas.
In the spring of 1923, Garvey was convicted of mail fraud for allegedly selling bogus Black Star Line stock via the U.S. mail. The ensuing trial was a farce, a travesty of justice, fraught with error and prejudice, all of which occurred without Garvey having proper legal representation.
Garvey's son, Dr. Julius Garvey, is at the forefront to the recent campaign to get his father's name exonerated, and readers can email JustinHansford@gmail.com for additional information and how to get involved.