Lack of diversity in hiring plagues both sides of the aisle
By Lauren Victoria Burke (NNPA Newswire Contributor) | 1/9/2017, 3:40 p.m.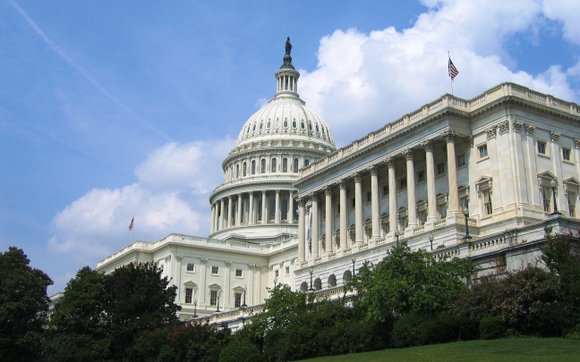 "The numbers are worst than they have ever been," Cravins railed. "We've been talking about this issue for decades."
The issue of Senate staff diversity has been raised several times before in the press and in reports issued by the Congressional Hispanic Staff Association in 2010. Their 2010 report "Unrepresented: A Blueprint for Solving the Diversity Crisis on Capitol Hill," received media attention, but no measurable hiring changes. The Joint Center's recent study, "Racial Diversity Among Top Senate Staff," was released in December.
Ten years ago, in 2007, Politico reported that, when it came to senior staff positions, "the number approached zero" regarding African Americans. Blacks account for roughly 13 percent of the U.S. population, but only 0.7 percent of the senior staff members in the U.S. Senate — three people of 300 senior staff jobs. Currently Latinos are 17 percent of the U.S. population, but only 2.3 percent of top staff.
"I find it ironic that many of these politicians didn't have a problem outreaching to Black and Latino people during the election, but now they need a director to do it, but okay," Cravins said when speaking on a recently considered diversity position to deal with the hiring issue.
One reason that there has been no change in the numbers over decades is that members of Congress are exempt from labor laws that would prompt a lawsuit in any other sector. Congress is not required to adhere to the 1964 Civil Rights Act and the Equal Employment Act of 1972. There's no legal requirement for Senators to answer to anyone on hiring issues and no requirement to post job vacancies in Congress. Since Congress is also exempt from freedom of information requests, there's also no requirement to report data on hiring.
Ironically, federal officials that must be confirmed by the U.S. Senate must adhere to such guidelines.
Lauren Victoria Burke is a political analyst who speaks on politics and African American leadership. Lauren is also a frequent contributor to the NNPA Newswire and BlackPressUSA.com. She can be contacted at LBurke007@gmail.com and on Twitter at @LVBurke.