Victim's dad warns Dylann Roof: 'Your creator ... he's coming for you'
Khushbu Shah and Eliott C. McLaughlin, CNN | 1/11/2017, 5:53 p.m.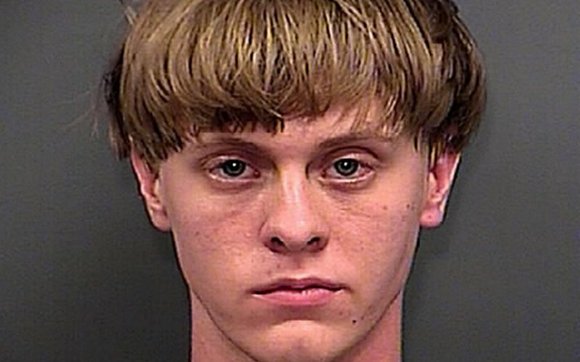 CHARLESTON, South Carolina (CNN) -- Those whom Dylann Roof hurt the most had the chance to address the convicted killer before his Wednesday sentencing, with one of the victims' sisters calling him "among the worst kind of evil."
Roof on Wednesday was formally sentenced to death -- as recommended by the jury -- for killing nine people at a historically black church in Charleston, South Carolina, in 2015.
He is the first federal hate-crime defendant to be sentenced to death, a Justice Department spokesman said. He has 14 days to appeal his sentence.
Roof had indicated he wanted to speak at the sentencing hearing, but he didn't.
Instead he listened to a long line of people whose loved ones he stole. More than one family member took issue with the defendant failing to make eye contact with them.
"Dylann ... Dylann! I know you can hear me," said Janet Scott, Tywanza Sanders' aunt. "Even as (Tywanza) knelt there and asked you why you were doing this, he was showing you love. He was showing you that one last chance, but you chose not to instead."
The Rev. Dan Simmons' son, Dan Simmons Jr., opened his statement by telling Roof, "I understand why you don't want to look at us, so I will speak to the spirit that possesses you."
If Roof's intent was to sow hate and discord, he achieved the opposite, Simmons said, urging the defendant to "look at the love this nation, this holy city has poured out. You don't have to look at me. But I see that spirit. I want you to think about that as I forgive for your act, for your actions. ... Know you have an opportunity to ask for forgiveness. Know that God will forgive you. ... If you choose to serve him, you will have a better life. I hear you breathing all the way over here. Speak to that spirit that's inside you."
Not all family members were so magnanimous. Gayle Jackson, the niece of Susie Jackson, told Roof that while she prayed that God would have mercy on his mother, "I want your soul to burn in hell."
"My mother can't even step a foot into church," she said. "And for you to sit here every day -- I was here from the beginning to the end -- and never, ever apologize ... was hurtful. I pray that your soul go to hell."
Shirrene Goss, the sister of Tywanza Sanders, seized on Roof's assertion he felt he had to commit the massacre.
"You, young man, are among the worst kind of evil," she said. "You have said you didn't have to do this but you felt you had to do this. The fact is, you did not have to do this just as my brother Tywanza urged you not to. ... One day before your final earthly judgment, it's going to come to you, and you are going to realize you did not have to do this. And it's going to hit you hard."