Victim's dad warns Dylann Roof: 'Your creator ... he's coming for you'
Khushbu Shah and Eliott C. McLaughlin, CNN | 1/11/2017, 5:53 p.m.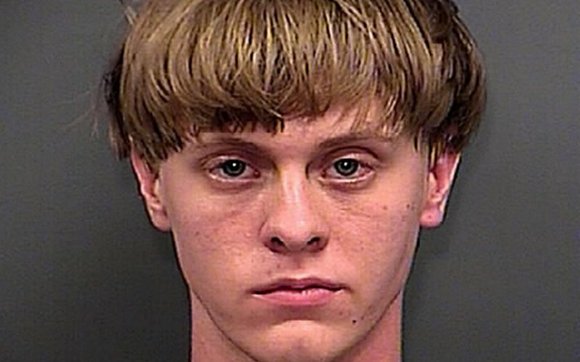 The 26-year-old victim's father, Tyrone Sanders, also warned Roof what lies ahead for him.
"Why you want to single out black people in a church?" he asked. "That I don't know. But whoever your creator is, he's coming for you."
Closing arguments and no remorse
On Tuesday, Roof, 22, expressed no remorse during his closing argument. He reiterated he had no choice but to kill nine people at the Emanuel African Methodist Episcopal Church in June 2015.
"I felt like I had to do it, and I still do feel like I had to do it," he said.
His statement followed the prosecutor's impassioned, two-hour argument. Assistant US Attorney Jay Richardson reminded jurors that Roof sat with the church members for 40 minutes before opening fire. He pulled the trigger "more than 75 times ... reloading seven times" as he stood over his victims, shooting them repeatedly, Richardson said.
Jurors had the option to recommend life in prison without the possibility of parole, but the 10 women and two men delivered a unanimous vote for the death penalty.
Yet the jury's recommendation and the sentencing phase may not mean the end for the case.
Why case could go on for 'very long time'
Death penalty cases are notorious for their complexity, often spending years in appeals and processes.
A group of defense attorneys and others who worked on Roof's behalf issued a statement, saying the death penalty decision means the case will not be over for a "very long time."
Holman Gossett, a former prosecutor in South Carolina, said it's possible Roof could ask for a new trial.
"He didn't have any attorneys helping him in the penalty phase so he may make that motion after reflecting on it," Gossett told CNN affiliate WSPA-TV. "Then it would go through the process of automatic hearings with appellate courts to see if there's any reason under the law that it should not stand legal grounds."
Federal executions are rare
Since the federal death penalty was reinstated in 1988 after a 16-year moratorium, three federal inmates have been executed in the United States. There are 63 federal prisoners awaiting execution.
Roof's court appearances may be far from over.
He is also set to be tried on state murder charges, and prosecutors have said they'll also seek the death penalty in that case.
CNN's Khushbu Shah reported from Charleston, with Eliott C. McLaughlin writing in Atlanta. Jason Hanna, Catherine E. Shoichet, Martin Savidge, Madison Park, Tristan Smith, Keith Allen, Darran Simon, Steve Almasy and Ralph Ellis also contributed to this report.