Remembering Trayvon: A conversation with Sybrina Fulton and Tracy Martin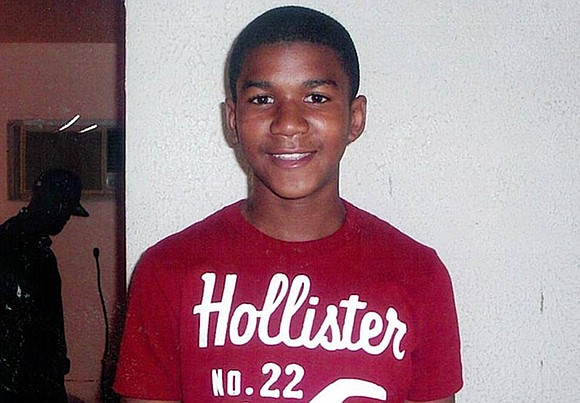 The Anti-Racism Committee of the Episcopal Diocese of New York and Penguin Random House Publishing will present a discussion with Sybrina Fulton and Tracy Martin, the parents of slain youth, Trayvon Martin. Trayvon Martin was an African-American teenager who was shot at the age of 17 by George Zimmerman, in Sanford, Fla. Martin was fatally shot because of the color of his skin. The hoodie he wore when Zimmerman killed him became a symbol for protestors all over the world for many, many months. The event will occur on the fifth anniversary of Martin's death on Wednesday, Feb. 1, 2017, 5:30 p.m. to 8 p.m. at St. Philip's Church in Harlem, 204 W. 134th St. The 5:30 p.m. reception will cost $26, which includes a copy of the book "Rest in Power: The Enduring Life of Trayvon Martin" by Fulton and Tracy Martin. Books will also be available for sale by Casa Azul Bookstore. At 6:30 p.m. the conversation will take place, which is indeed free and open to the public. Organizers say that the purpose of the Diocesan anti-racism training is to help us become aware of how the sin of racism affects everyone's lives and how we all unintentionally and intentionally participate in racist systems and institutions.
If you would like more information about this event, please contact Carla Burns at 845-446-0626 or email at biblio999@gmail.com.