Fast food workers, council members and advocates denounce Puzder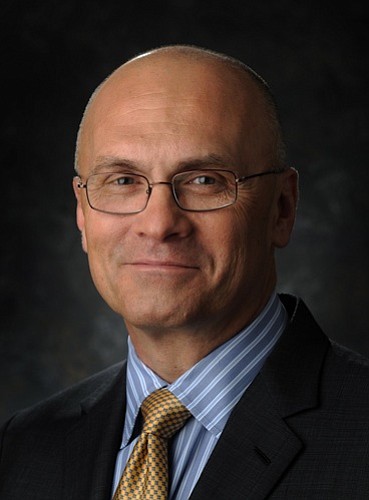 Leading up to the Senate confirmation hearings for potential Labor Secretary Andy Puzder, fast-food workers, New York City Council members and allies denounced his position and history of anti-labor behavior.
Organizers rallied Thursday pledging to support working-class New Yorkers during Donald Trump's presidency. City Council members pledged to pass a package of bills to protect fast-food workers, making sure they have job protection.
Attendees at the rally included members of 32BJ, the Restaurant Opportunities Center, Make the Road and New York City Council Speaker Melissa Mark-Viverito.
"Andy Puzder's nomination to labor secretary could have a chilling effect on labor organizing and seriously set back the progress we have made in raising wages across the country," said Mark-Viverito in a statement. "An attack on working Americans is an attack on all of us. It flies in the face of what our nation stands for. As a former organizer with 1199 SEIU, I have seen firsthand the power of workers coming together and organizing for their rights."
"New Yorkers are united in standing up for justice, for workers' rights and to make our city and our country a better place for all," added 32BJ President Hector Figueroa in a statement. "We need to make sure that working families can survive in our city and I applaud the City Council for standing up for fast-food workers. This is more important than ever as we see the president-elect has nominated a billionaire fast-food CEO, whose company has a history of wage theft and harassment, as labor secretary."
Puzder is the CEO of CKE Restaurants Holdings, Inc., which is the parent company of Hardee's and Carl's Jr. Labor advocates note that he also opposes overtime pay and an increased minimum wage.
Anti-Puzder sentiment wasn't reserved just by New Yorkers. Protests against Puzder were held around the country as well. Cooks and cashiers from Carl's Jr. and Hardee's took to U.S. Labor Department branches in two-dozen cities with signs reading, "Andy Puzder: CEO of the rigged economy." Since 2009, 60 percent of Department of Labor investigations since Barack Obama's first year in office found CKE restaurants and franchises to have violated wage and hour laws. Since 2000, the Occupational Safety and Health Administration found 98 safety violations at Carl's Jr. and Hardee's locations, concluding that 36 of them can cause death or physical harm.
Puzder became CEO of CKE in 2000.
"Andy Puzder represents the worst of the rigged economy Donald Trump pledged to take on as president," said Terrance Dixon, a Hardee's employee from St. Louis, in a statement. "If Puzder is confirmed as labor secretary, it will mean the Trump years will be about low pay, wage theft, sexual harassment and racial discrimination instead of making lives better for working Americans like me."
Back in New York, City Council members believe that all citizens need to heed the warning of Trump's appointments, especially Puzder.
"Trump's nomination of Puzder should send to cities a clear signal," said Council Member Brad Lander. "With no hope for leadership at the federal level, now is the time for local legislators to take the lead on protecting, expanding and enforcing workers' rights. NYC's Fair Work Week package will establish a reasonable set of rights for low-wage workers that face an uphill battle each day to make ends meet and provide a stable life for their families."
"Andy Puzder is a man who has padded his pockets through wage theft and criticized policies of basic decency like overtime pay and paid sick leave," said Council Member Corey Johnson. "We cannot allow Puzder and the Trump administration to roll back these important victories for the American workforce."