The numbers count
EDITORIAL | 1/19/2017, midnight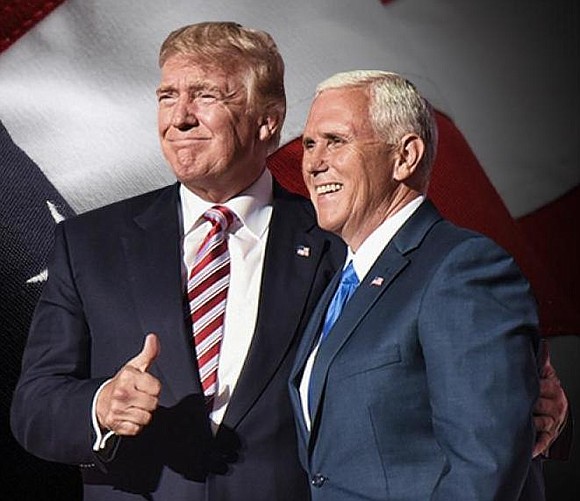 Numbers, as we all know, are important in evaluating anything. They tend to take the guesswork out of a situation where opinions vary and conclusions differ. When it comes to assessing the difference between President Obama and President-elect Donald Trump, the numbers don't lie, like one of these men.
Obama leaves office with an approval rating of more than 80 percent. Trump arrives with an approval rating hovering around and below 40 percent. And many believe this lowest number for an incoming a president in modern times is going sink even lower.
During the presidential election, Trump won the Electoral College but lost the popular vote by nearly 3 million votes. This outcome speaks volumes about what we accept as the democratic process, and the Electoral College, conceived during slavery, is a relic of the past and is in need of change, if not complete eradication.
Another consequential number was announced the other day. More than 50 Democratic members of Congress will not attend the inauguration, mainly in protest of Trump's tweets denouncing Rep. John Lewis, a civil rights icon.

Perhaps the most disturbing number is the millions of Americans who may be without health insurance with the repeal of Obamacare, a process that is already in motion with the introduction of the budget reconciliation procedure. By 2026, according to the Office of Management and Budget, more than 32 million people could be without health insurance.

All of these numbers add up, and what they amount to is nothing but trouble and setback.
Some other numbers we should be wary of after Trump's move into the Oval Office is the lack of diversity in his administration. Presently, among his nominees, only Dr. Ben Carson is an African-American, and with him as secretary of housing, we can expect a rubber stamp of Trump's feelings, which are as varied as they are ridiculous. Will Carson listen to his ranting on Twitter about Atlanta and take that as a guideline to urban conditions?
The numbers are important when it comes to immigration reform, stop-and-frisk and climate change, issues that were as important to Obama as they seem inconsequential to Trump.
Yes, President Trump—and just saying it leaves a bad taste—you got the numbers to put you in office, but the same may be in the streets opposing your administration as illegal, fascistic and un-American.
You can expect a large number outside Trump Tower in a few days, a massive number in D.C. and across the nation, particularly women who vehemently disagree with your misogynistic views.
When we add up the numbers of discontent, they will eventually exceed those who put you in office, and we can count on millions of those who voted for you.
Yes, the numbers count, and all you have to do is take a look up Pennsylvania Avenue on the 21st, another number of consequence.