Women of color on what's at stake under President Trump
Tanzina Vega, CNN | 1/21/2017, 9:17 a.m.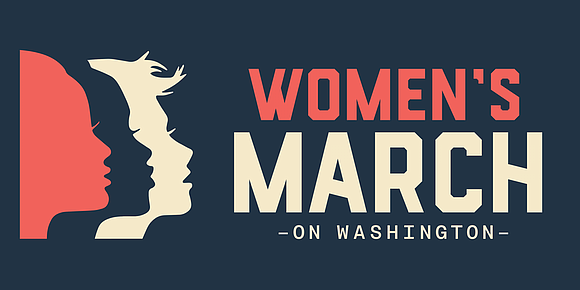 NEW YORK (CNNMoney) -- Hundreds of thousands of women are expected to march in Washington D.C. and other cities across the country this weekend to raise awareness of women's rights and other civil rights issues that many think are being threatened by the Trump administration. The gathering is expected to be multi-racial, multi-ethnic, inclusive of LGBTQ Americans, immigrants and yes, men, too.
But one group in particular is hoping their voices will be heard by Washington: women of color.
Over the course of his campaign, Trump has raised fears about racial profiling, mass deportations and gender discrimination. He called some Mexican immigrants "rapists" and "killers," boasted about how he could grope women because he was famous and has threatened to build a wall along the border with Mexico and create a registry of Muslims within the United States.
"We are focusing on all women, but we are centering the voices of those who are most marginalized," said activist Tamika Mallory one of the three women of color co-chairs who is organizing the march with Bob Bland, who is white. "We do not face the same challenges of other communities and now we need to speak up."
(Race and gender were big factors in the election, with 52% of white women voting for Trump compared to 25% of Latinas and 4% of black women according to CNN exit polls.)
"It's a courageous conversation, it's a difficult conversation," said Mallory who will be marching on Saturday.
Here are some of the top issues she and other women of color who are participating in the march are most concerned about.
Equal pay & worker's rights
Women's March organizers recently released a set of guiding principles. Among them: A focus on economic justice for women, in particular Black women, Native women, poor women, immigrant women, Muslim women and LGBTQ women. "We believe gender justice, is racial justice is economic justice," the document said.
On average, women earn 78 cents for every dollar a white man earns, but that disparity is compounded by race. Black women earn 64 cents for every dollar a white man earns and Latinas, 56 cents.
"We don't ever talk about the impact that women of color feel as a result of economic inequality," said Winnie Wong, a former strategist for the Bernie Sanders presidential campaign and one of the co-authors of the document.
She and other march organizers say they are in support of the Fight for $15 movement to increase the minimum wage. During his campaign, Trump wavered in his support of a minimum wage increase, at first saying that wages were "too high" and then later supporting a federal minimum wage to $10 an hour.
March organizers also list worker benefits and rights as a priority. "All women should be paid equitably, with access to affordable childcare, sick days, healthcare, paid family leave and healthy work environments," the Women's March organizers wrote in their principles.
"Women of color are on the front lines of this low-wage work as caregivers, domestic workers, fast food workers. They deserve to be paid $15 an hour and they deserve to have healthcare," said Wong.