Trump and Obamacare: Where we go from here
Tami Luhby, CNN | 1/23/2017, 4:40 p.m.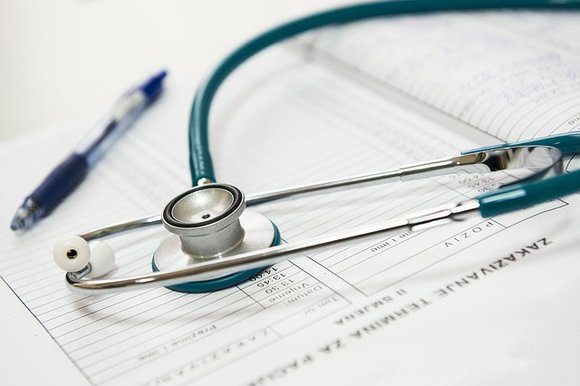 NEW YORK (CNNMoney) -- President Trump's executive order on Obamacare Friday reaffirmed his commitment to dismantle the health reform law. But it could have little tangible impact on the law... at least initially.
The order directed the Health and Human Services secretary and the heads of other agencies to minimize the financial burden of Obamacare on Americans, states, insurers, health care providers and others to the maximum extent permitted by law.
Therein lies one of the main hurdles to quickly taking down the Affordable Care Act. Much of Obamacare is controlled by law or by a hefty slew of regulations that an executive order can't undo with the stroke of a pen.
What the Trump administration can do is tinker with the guidance that enables agencies, states, insurers and others to actually implement Obamacare. Also, the Health secretary can be more liberal with his use of waivers in order to loosen some provisions or allow states to tailor their implementation of certain aspects of the law, particularly Medicaid expansion.
"It's a mix of symbolic arm waving (lacking more specific and targeted details) and directional guidance to empower Trump administration officials to lean against more regulation on the margin," said Tom Miller, resident fellow at the American Enterprise Institute, which has long opposed Obamacare. "What remains unclear is how far they can go before they bump up against clearer statutory requirements and existing final regulations."
Here are some examples of what the executive order could do:
Loosening guidance: The Health secretary -- Trump's pick Tom Price has yet to be confirmed -- could revise the guidance they've issued to carry out the Affordable Care Act's regulations.
Even more so than many other laws, Obamacare has largely been implemented through regulation and the Obama administration continued to make adjustments for years, delaying some provisions such as the mandate that employers provide affordable policies, tightening the rules on who can still sign up for coverage after open enrollment ends and revising the risk formula that governs how insurers are compensated if they have a large share of sicker and costly enrollees.
Trump appears to be taking aim at the individual mandate, which requires that nearly all Americans get insurance or face a penalty.
"What President Trump is doing is, he wants to get rid of that Obamacare penalty almost immediately, because that is something that is really strangling a lot of Americans to have to pay a penalty for not buying," Kellyanne Conway, Trump's senior adviser, said on ABC News "This Week" on Sunday.
His administration might loosen the criteria for qualifying for a hardship exemption, which would allow more people to remain uninsured without paying a penalty.
However, experts said he cannot simply waive the mandate or penalty or broaden the exemption so much that it essentially nullifies it without facing lawsuits. Also, weakening the mandate too much could prompt healthy people to stop buying coverage, which could prompt insurers to pull out.
Under the order, officials could also opt not to impose penalties for certain infractions of Obamacare provisions. For example, some companies, particularly small businesses, used to provide workers with money to buy their own individual health insurance. Under Obamacare, those employers can be slapped with a penalty of $100 per day, per person. Trump could suggest to his new IRS commissioner that enforcing the rule is counterproductive and a waste of resources, especially when Congress plans to replace Obamacare.