Making the Case for Progressive Policies
David R. Jones | 1/26/2017, midnight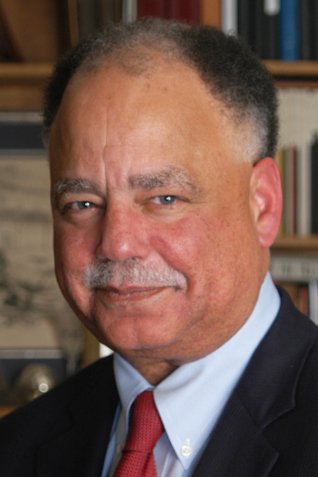 Now that Trump has been sworn in as our country's 45th President, what will this mean for Harlem and other communities around the nation? Obamacare is on the chopping block as well as protections for low-wage workers and spending on housing assistance programs. However, before his administration begins to unravel the Affordable Care Act and other important policies, Trump should take a closer look at his home state for evidence that progressive policies actually do a lot of good.
For more than a decade, the Community Service Society has tracked the difficulties experienced by New York City residents as part of our annual Unheard Third survey. We ask New Yorkers questions like whether they or someone else in their household has gone hungry, fallen behind on their rent, been threatened with eviction, or had difficulty getting medical care due to lack of money or insurance.
Our latest data shows the share of low-income New Yorkers with at least three of these serious hardships has declined steadily since 2014. A third of the poor New Yorkers we polled in 2016 said that they or someone in their household experienced three or more serious difficulties in the past year, down from 50 percent in 2014. Among the near-poor, the share with three or more hardships fell from 41 percent in 2014 to 27 percent in 2016. The city's low-income minority residents are also experiencing fewer hardships: in 2014, 52 percent of low-income blacks and a similar share (50 percent) of low-income Latinos said that they faced at least three serious difficulties in the past year. By 2016, these shares had fallen to 35 percent among blacks and a similar share among Latinos.

Higher Wages Make a Difference
An improving economy at both the national and local level has contributed to the dramatic reduction in hardships among low-income New Yorkers. New York City is finally bouncing back from the Great Recession with higher household incomes for the typical New Yorker, 650,000 new jobs since 2010 and the lowest unemployment rate since 2008. But this explains only part of the decline in hardships– a slew of progressive measures implemented in New York State and City have also helped.
In 2016, thanks to Governor Cuomo's convening of special wage boards that review worker pay, tens of thousands of New York City's tipped hospitality workers, including restaurant servers, as well as an estimated 55,000 fast-food workers got a raise. Hundreds of thousands of low-wage workers in other sectors also benefitted from the third installment of a three-step increase in the general minimum wage. And in 2016, the governor and the legislature acted to continue to raise the general minimum wage, which is set to reach $15 in New York City for employers of all sizes by the start of 2020. According to our 2016 Unheard Third survey, just 21 percent of low-income working New Yorkers under the age of 65 reported reductions in their hours or earnings, down from 34 percent at the height of the Recession in 2009.