Schomburg Center classified as National Historic Landmark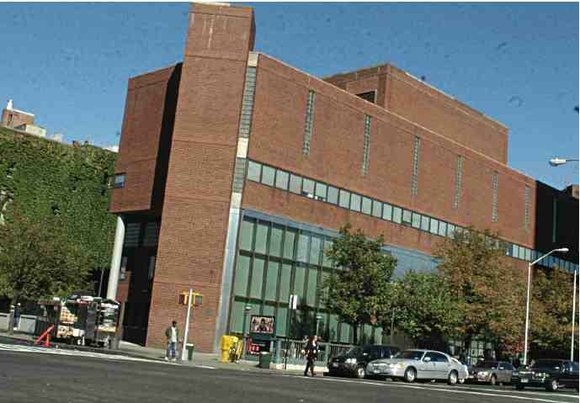 The National Parks Service announced Wednesday, Jan. 11, that Harlem's Schomburg Center for Research in Black Culture (515 Malcolm X Blvd., corner of 135th Street) was designated as a National Historic Landmark by the U.S. Department of the Interior. It was one site among 24 nationwide to be recently so honored.
The world-renowned research center was established in 1925, when the New York Public Library and the Carnegie Corporation purchased 10,000 items from the Afro-Borinqueño autodidact Arthur Schomburg's personal collection of rare African artifacts that he had collected throughout his global travels. The items were displayed at the NYPL's 135th Street branch, which was named Schomburg him in 1940.
According to the Interior Department statement, the Schomburg Center, "represents the idea of the African Diaspora, a revolutionizing model for studying the history and culture of people of African descent that used a global, transnational perspective."
The statement continued, "The idea and the person who promoted it, Arthur [Arturo] Alfonso Schomburg… an Afro-Latino immigrant and self-taught bibliophile, reflect the multicultural experience of America and the ideals that all Americans should have intellectual freedom and social equality."
The Schomburg Center's director, Kevin Young, was elated about the designation.
"The Schomburg Center's being named a National Historic Landmark is a great honor that comes nearly 92 years to the day we opened as a collection to the public in 1925, and as we prepare to reopen our landmark building this spring," Young said in a statement. "We are delighted at this recognition of Arturo Schomburg's vision to have the world of Black culture, and Black culture the world over, preserved and made accessible for study and thoughtful contemplation. This honor will ensure future generations' awareness of and access to the Schomburg and its many treasures for centuries to come."
NYPL President and CEO Tony Marx shared similar sentiments.
"The Schomburg Center's naming as a Historic Landmark underscores Arturo Schomburg's commitment to preserving Black history and advancing knowledge of Black culture in America and worldwide," Marx stated. "The Schomburg is a world-class institution, and is truly an example of what a 21st century research library can be."
The center currently houses approximately 10 million rare artifacts relating to numerous historic figures from various walks of Black life—acting, activism, art, education, film, photography and writing.
Nationwide, approximately 2,500 places have received landmark status, which recognizes places that "depict a broad range of America's rich, complex history" and "possess exceptional value or quality in illustrating or interpreting the heritage of the United States," according to the Interior Department's website.
Properties designated as National Historic Landmarks are listed in the National Register of Historic Places and receive assistance and support for their preservation and programs.
Other designees of historical landmark status include the Mississippi home of civil rights activists Medgar and Myrlie Evers and the site of the 1970 Kent State University shootings in Ohio.
Schomburg, a leading voice during the Harlem Renaissance, was born Jan. 24, 1874, in San Turce, Puerto Rico, and migrated to New York City April 17, 1891, and settled in Manhattan. His body was interred at Brooklyn's Cypress Hills Cemetery after his June 8,1938, passing.
"We are so very proud of this extraordinary recognition of my great-grandfather's vision," stated Aysha E. Schomburg, Arthur's great-granddaughter. "I had the honor of joining Dr. Khalil Gibran Muhammad, former director of the Schomburg Center, when he presented to the National Historic Landmarks Committee and it voted unanimously in support of the Schomburg Center. On behalf of my family, we would like to thank the Obama administration, Secretary Jewell and the members of committee for this monumental designation of the Schomburg Center as a national treasure."
For more information www.schomburgcenter.org.