What to do during a layover in Taipei
MEGAN PINCKNEY | 1/26/2017, midnight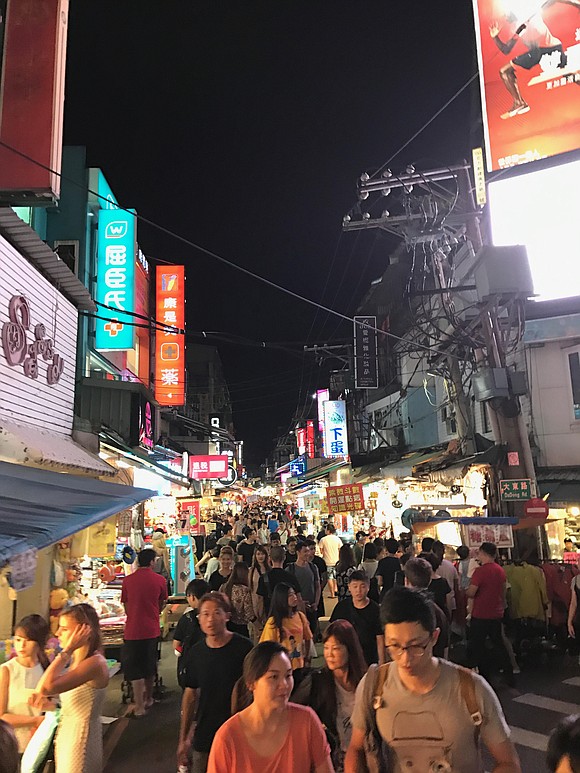 Because of Taiwan's strong business ties to the United States, Taipei, its capital, is the perfect gateway city to begin your exploration of Asia. However, staying for an extended amount of time is not necessary, even if you want to gain a good sense of the culture and the best the city has to offer. Instead, I suggest using Taipei as a launch pad and a place for an extended layover.
If you do find yourself in Taipei for a day and some change, there are a few things that you must do.
National Chiang Kai-shek Memorial Hall
Remembered as one of the Founding Fathers of modern Taiwan and someone who fought hard to maintain the country's independence from the People's Republic of China, Chiang Kai-shek was one of the most influential political and military leaders in recent Chinese history until his death in 1975. To honor him and his work, this memorial hall was created to venerate his accomplishments and display relics, artifacts and personal belongings that were of importance to him. Inside you'll find various uniforms and medals, documents and even his bulletproof Cadillac. But what is most intriguing is the changing of the guards, which happens every hour on the hour. You'll find people crowding around 10 to 15 minutes before the changing, just to ensure they can witness it.
Taipei 101
The largest building in the country, and one of the largest in the world, is home to much more than just a few offices. Inside you'll find a mall filled with every major luxury brand, a full food court, a conference center and an observatory on the top level. This landmark is a must because of what you'll find at the top of the building and at the bottom. At the top you can enjoy remarkable views of the city that extend as far as the eye can see. Visit the observatory during the magic hour for a sight that will leave you breathless. And if you are fearless, take a walk on the outdoor deck. At the bottom of the building is a pretty standard mall food court that is home to one extraordinary restaurant—Din Tai Fung. There you'll find some of the best dim sum in all of Asia (my mouth still waters every time I come across a picture I took of my meal). Each xiaolongbao, or dumpling, is made meticulously and precisely by chefs who train for three years. It's no wonder celebrities such as Tom Cruise are huge fans.
Taihu Brewing: The Tasting Room
The guys behind Taihu are on a mission to make Taiwan the craft beer capital of Asia. In a country where craft beer is nearly impossible to find and where most locals are virtually unaware of the definition of craft beer, Taihu is attempting to not only establish a market but also create a desire. Surprisingly (or not surprisingly at all), the younger generation has taken to the idea of craft beer and has turned the brewery's tasting room into one of the liveliest happy hour and after-dinner spots in the city. Because the company is fairly new and based entirely in Taipei, what is offered on draft is ever changing as they create and test new flavors.