American culture scores touchdown in Jerusalem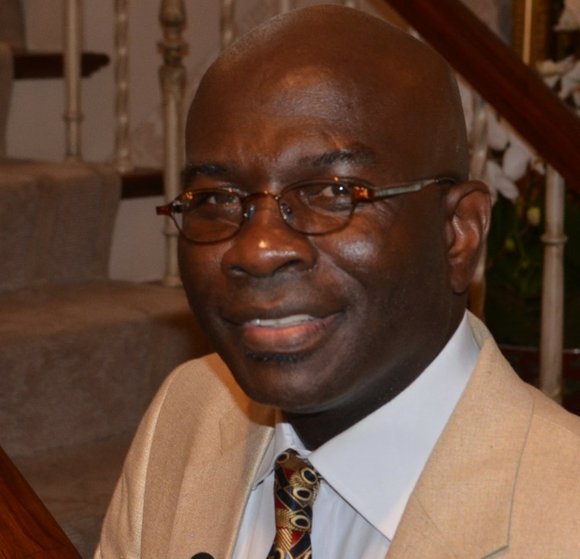 America's export of football into Israel received an incredible boost this week after New England Patriots owner Robert Kraft and an awe-inspiring group of NFL greats visited Israel to inaugurate a new sports complex in Jerusalem called the Kraft Family Sports Complex. This development ensures that one of America's greatest games is going to soon be firmly rooted within Israel.
What I love most about this news are the intrinsic links to the concept of team.
Here in America, football is celebrated and revered as a team sport composed of athletes who form bonds on the field and beyond. Generations of American families bond over the love of the game and Sundays spent together during the football season, cheering on their favorite squads.
And now, an American sport that reflects the ethos of "team" is being extended by America into Israeli society, to be embraced by current and future generations.
The growth of football in Israel is truly emblematic of the unbreakable bond that exists between the United States and Israel. Together, our two nations comprise a team that cannot be divided despite global threats determined to drive a wedge between these two Western-valued countries.
The reality is that Americans and Israelis have always shared the same core principles. We are democracy-, freedom- and justice-loving peoples, and we both share an incredible spirit of resilience that is deeply woven into the fabric of our societies—and football.
Football is about choreographing the perfect play, anticipating other players' moves, communicating, cooperating and having multiple teammates work together to achieve the same goal. Never giving up and the ability to endure pain to achieve glory are part of what makes football so special and resonates with the fans.
When one player needs help, the rest of the team mobilizes into action as a support system.
That is precisely how we should view the friendship that exists between America and Israel. We always have each other's backs.
Regardless of how turbulent the Middle East region is, or how troubling the terrorist threats are that target both American and Israeli security interests, life must go on. And often, sports transcends politics.
Thanks to the vision of Kraft, chairman and CEO of the New England Patriots, the American tradition of football has already been welcomed into Israeli culture and will soon achieve new levels.
A passionate supporter of football, and a staunch advocate of the U.S.-Israel alliance, Kraft has invested tremendously to bring professional football to the Jewish state. Kraft's lofty goal has now culminated on a campus located in Jerusalem that spans more than 25 acres of land and includes three regulation-size sports fields. One of these three fields is Israel's inaugural American football field, surrounded by multiple beautifully designed amenities.
Kraft's vision to export American football to Israel was actually inspired by two of his greatest passions, football and Israel, prompted by his late wife's sage advice. "My late, darling wife Myra always used to tell me that until I start building football in Israel, I would not win anything with Patriots," Kraft said. "That happened in late 1999, and we won our first Super Bowl in 2001. Now we have five championships, and I can't ignore the connection between our continuing to support development in Israel and our great accomplishments."