Discovering Cuba
MEGAN PINCKNEY | 7/6/2017, 5:26 p.m.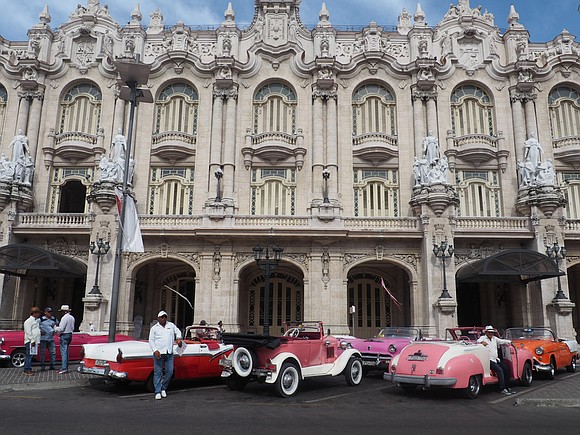 Nearly two years ago, President Obama eased relations and lifted sanctions over Cuba, allowing Americans to travel to the Caribbean island, only 90 miles south of us, for the first time in more than 60 years. Immediately after the decision, airlines added flights to Havana from most major hubs, thinking people would be flocking to the once forbidden land. Although there was definitely an influx of travel, airlines quickly realized that it wasn't the continuous numbers they had expected. Turns out, to actually travel to Cuba you have to fall into one of 12 categories: family visits, official business of the U.S government, journalistic activity, professional research and professional meetings, educational activities, religious activities, public performances/clinics/workshops/athletic and other competitions, support for the Cuban people, humanitarian projects, activities of private foundations or research or educational institutes, exportation/importation/or transmission of information or informational materials and certain authorized export transactions. Although these categories give Americans a new sense of access to the island, it has also stopped many travelers who fear they do not fall into one of the categories from visiting. But the truth is, anyone can fall into the category of "support for the Cuban people" as long as you plan your itinerary correctly.
WHERE TO STAY
One way to ensure your trip will fall into the "support of Cuban people" category is by staying in a casa paladares. Casa paladares are Cuba's most popular lodging option. They are very similar to Airbnb in that you rent a room or a house that belongs to an average Cuban—giving you a firsthand experience. The only difference is that the homeowner is usually still home during your stay. Although that may sound a bit odd, it can actually be quite beneficial. Homeowners serve as pseudo tour guides, offering a local take on where to eat and what to do. Often, homeowners even provide breakfast for their guests. Casa paladares tend to be very inexpensive. You can find rooms as cheap as $20 per night. Because the government controls the income of its citizens, casa paladares give those citizens an opportunity to bring in more revenue.
If staying in someone's home isn't really your idea of lodging, choose the ultrahip, luxurious Gran Hotel Manzana Kempinski La Habana. Located in the heart of the city, steps from Old Havana (more specifically, the famous bar El Floridita) and the National Capitol Building, Hotel Manzana ensures that you are never far from the action. Set in the nation's first mall, the hotel has been renovated into a supersleek, modern establishment with a trendy color palette and lavish furniture. Almost every window in the hotel offers striking views of the intricate architecture surrounding the building. The rooms are very spacious, they offer USB outlets and each are equipped with plug converters. One of the hotel's biggest attractions is its rooftop pool and bar—which I highly recommend you check out even if you aren't staying at the property. The views of the capitol and Old Havana are breathtaking from up there, and the bartenders offer some really great Cuban cocktails. A standard room starts at $440 for an inside view and $470 for an outside view. Family suites begin at $690 per night.