Pianist, composer, educator Geri Allen joins the ancestors
Herb Boyd | 7/6/2017, 3:03 p.m.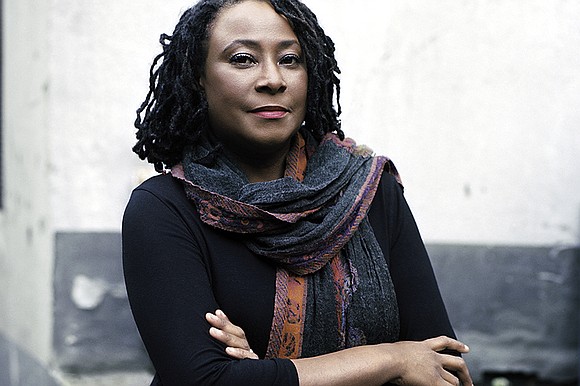 Hours after social media was abuzz Tuesday, June 27, that Geri Allen was ailing, the gifted pianist, composer and educator was dead. According to her brother, her publicist and her manager Ora Harris, Allen had been battling cancer, and many of her fans knew the end was near when it was reported that her vital organs no longer functioned. She expired in a Philadelphia hospital.
What did function right to her final notes was a boundless creativity, one that allowed her to explore in her 60 years a vast array of musical genres and concepts, none more essential than the bebop foundation forged in Detroit.
Already the flood of obituaries and remembrances are flowing, and rightfully so for a musician born in Pontiac June 12, 1957, nurtured in the corridors of Cass Tech, and mentored by such formidable teachers as Harold McKinney, Kenn Cox and the inimitable Marcus Belgrave.
I first met Geri when she began studying at the Jazz Development Workshop and the Detroit Metro Arts Complex, where Belgrave and McKinney burnished the fundamentals she had acquired at Cass Tech and later at the Detroit Conservatory of Music. At that time, still a teenager, she was quiet, introspective, preferring to let her prowess at the keyboard speak for her.
Allen said she first met Belgrave through Marilyn Jones, "the wonderful choral director and flutist, who took it upon herself to establish a Jazz Ensemble at Cass Technical High School in the 70s." Belgrave, she told the Kresge Foundation, came the year after Donald Byrd as artist-in-residence, "and this is how the musical journey began."
"Geri was my first protégé," Belgrave recalled. "Bess Bonnier, the pianist, introduced me to her…Bess was very impressed by Geri. She told me, 'I think this little girl is going to be something.'"
That certain "something" is now being declared from a retinue of musicians and educators, all of them finding their own mode of expression to discuss the importance of Allen's impact, her profound artistic sensibility and a peerless musicality that was comfortable in modes as disparate as Cecil Taylor, Steve Coleman, Thelonious Monk and Vernon Reid.
In the coming days the experts of music will blow their encomiums, summarizing Allen's discography, her special insight and intuition that shaped the solos and empowered her compositions with intelligence and vigor. Beyond her skills as a pianist, Allen was a thinking woman's musician, and on several occasions I was privy to her wide-ranging knowledge and wisdom.
Last fall, after she performed in Harlem at Edgecombe Park, thanks to Karen Taylor and her organization, I wrote a review of it and in doing so recounted portions of Allen's astonishing career, particularly her tenure with M-Base. First of all, she schooled me on the history of the group. "Warren Smith, the percussionist, who played with the first Tony Williams Lifetime, had a studio in Chelsea where all the young musicians would come. We had no gigs but it was a palace to practice our craft." She said.
She continued, indicating the mutual sharing of tunes and sessions. "I met Steve [Coleman] there through another Chicago saxophonist, Dwayne Armstrong," "There was no M-Base yet, just a group of young hopeful musicians trying to survive and improve our craft. It was great. No leader. It was evolving into a co-op. Totally equitable at first." She said that Steve did not invite her in. "I was already in, just as we all were, she explained I left when things became less equitable. But in the beginning it was a great experience of musicians supporting