Sen. Kevin Parker hosts 10th Annual Job Fair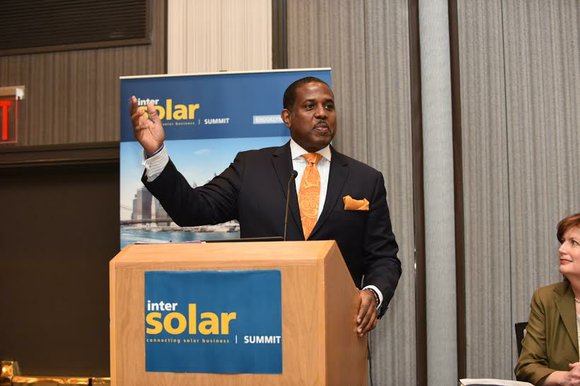 Tuesday, June 27, State Sen. Kevin Parker in partnership with New York City Councilman Jumaane D. Williams held his 10th Annual Job Fair at the Student Union Center at Brooklyn College, City University of New York. The event, co-sponsored by Opportunities for a Better Tomorrow, welcomed more than 200 job seekers to on-site interviews with recruiters from various organizations, resume writing workshops and interview prep sessions.
"Every year my office eagerly looks forward to our annual job fair to pair our communities' talent with businesses and agencies that provide living wage jobs with benefits," said Parker. "The job fair presents the opportunity for constituents of all backgrounds to directly meet recruiters from various industries and learn more about employment opportunities."
At the event, attendees were able to meet recruiters from Verizon, Well Care, Nontraditional Employment, Avon, Correctional Officer Manhattan School of Tech, Department of Civil Service, Immigrant Affairs, BEOC, ICL, Opportunities for a Better Tomorrow, Recruiting and Retention NCO/Army, Pre-K for All, Nursing Personnel Homecare and others.